Kim Kardashian Bakes Christmas Cookies With Baby Saint; Flaunts Her Gingerbread House
Just a while ago, Keeping Up With The Kardashians star Kim Kardashian shared a few stories on her Instagram where she was seen baking cookies with her kid Saint West while flaunting the perfect and incredible gingerbread house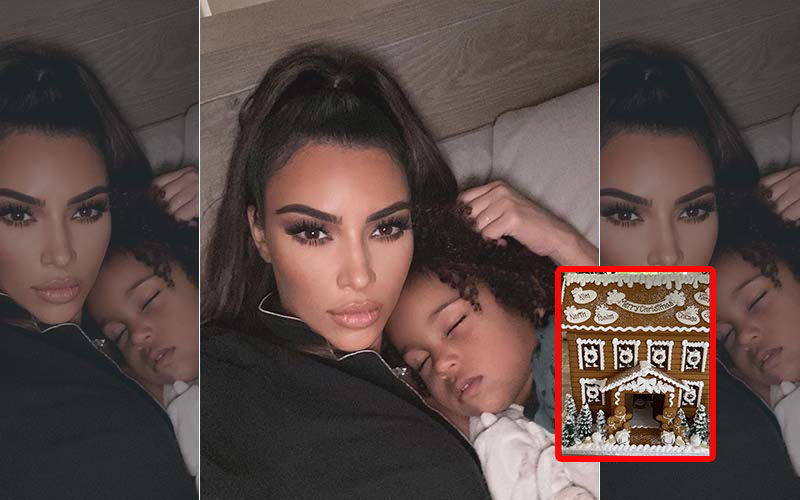 Christmas has hit early for the Kardashians, it seems. We know, we know, the Christmas decoration always start a month prior but when it comes to delicacies, it doesn't usually happen so soon, however, it is so not the case with the Kardashians. Recently, Kim Kardashian took to her Instagram story and showed us a glimpse of her Christmas celebration where she is seen having a gala time with her son, Saint West.
In the Instagram stories, she is seen baking cookies with her kid Saint West while flaunting the perfect and incredible gingerbread house. From snowflakes to candy canes and miniature Christmas trees, Kim and Saint are seen cutting out the pieces through moulders before baking them. She also shared a video where she is seen flaunting an incredibly elaborate gingerbread house that her mother Kris Jenner has sent her. Looks like Saint can't wait for Christmas day as he started craving for cookies already as he sneaks for a bite too.
It has been a tradition for a while where Kim's mom Kris send her daughter's family an ornate gingerbread house. In this gingerbread house, Kris got everyone's name embossed on white chocolate that's stuck on the roof of the house. The delicious-looking home was decorated with snow-like frosted trim and featured little gingerbread people standing in that represents Kim's family which includes herself and Kanye West along with their kids, North West, Saint West, Chicago West and Psalm West.
Oh, we wish even we could have a bite of it.
Image source: Instagram/ kimkardashian