Kim Kardashian, Khloe Kardashian And Kylie Jenner Gone Overboard With Their Plastic Surgeries? The Truth Unfolds Here
Several reports claim that Kardashian-Jenner clan - Kim Kardashian, Khloe Kardashian and Kylie Jenner have gone too far with their plastic surgeries, but here's the truth behind this forged story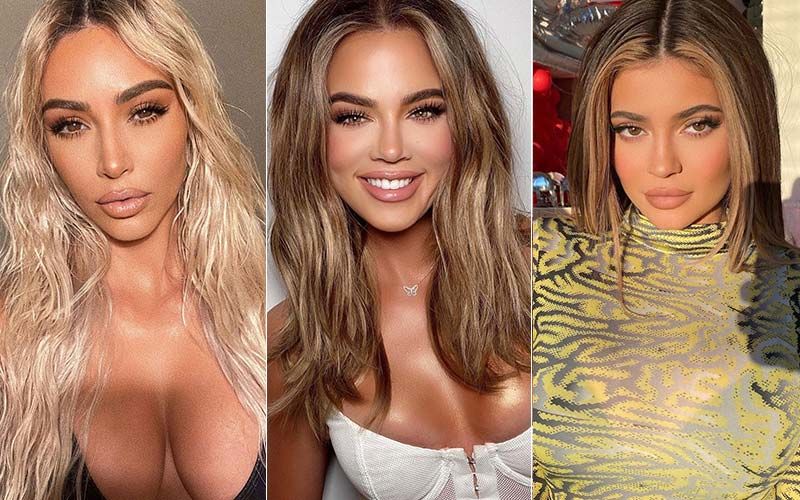 Several reports suggest that Kardashian-Jenner clan - Kim Kardashian, Khloe Kardashian and Kylie Jenner have gone under the knife in order to enhance their beauty. But recently, it was reported that the beautiful ladies have gone too far with their plastic surgeries. However, a Hollywood portal, Gossip cop has decided to set the record straight by clearing the conjecture and rumours around their plastic surgeries. Beginning with Khloe, a portal named Star claimed that she allegedly tried to change her look excessively after her spilt with Tristan Thompson and Kim feared that she was taking extensive surgery too far.
Adding to it, OK! claimed that Khloe spent $500,000 on her body. Having said that, Cop reported that these rumours have no truth at all as Kardashian has lost a lot of weight throughout her time on Keeping Up with The Kardashians and this attributed to the differences in her face. Coming to Kylie Jenner, the makeup mogul too has gone under the knife and speaking of that, NW declared that Kylie Jenner was 'desperately' trying to get back to the plastic surgeon once the pandemic is over. That's not it, a supposed insider added "Jenner looked like 'her whole face deflated.'" However, Gossip Cop investigated that the story is bogus as it didn't support any solid evidence of the same.
While talking about Kim Kardashian, Gossip Cop mentioned an outlet who falsely claimed that "her husband Kanye West was fed up with Kim Kardashian's obsession with plastic surgeries" and this came after their eldest daughter, North, supposedly said she wasn't able to recognise her mother. Setting the record straight, the portal mentioned that there was no evidence of North making a statement like that and dismissed the story.
Image source: Instagram/ kyliejenner/ kimkardashian/ khloekardashian