Kim Kardashian's Favourite Sister Is None Of The Jenners; She Is Closest To THIS Sister
Kim Kardashian in her recent interview revealed who she is closest to among her four sisters. While Kylie Jenner is their mother Kris Jenner's favourite, it is Khloe Kardashian who Kim considers close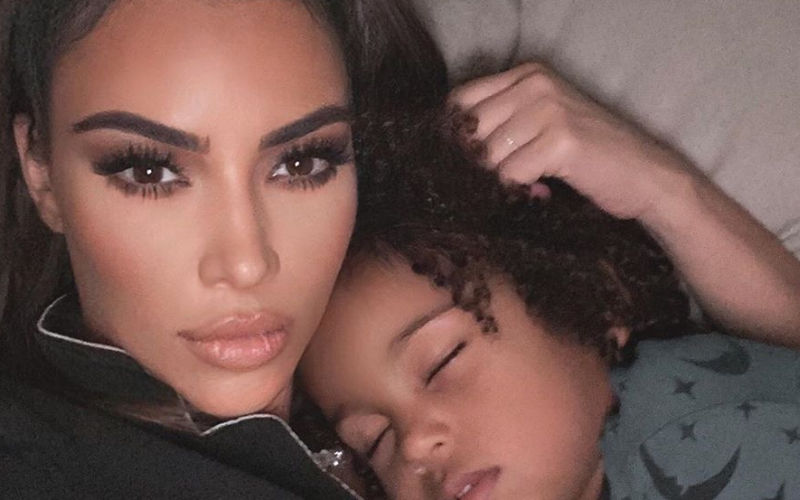 K-clan is huge. With five sisters and their kids, it is indeed difficult to Keep Up With The Kardashians. And of course, with so many people in the family, one is bound to have favourites. Kris Jenner recently revealed that Kylie Jenner is her favourite kid and not Kim. Now, the reality star has shared who is her favourite. In a recent interview, Kim stated that she is pretty close to Khloe Kardashian among all her sisters.
In an interview with The Project, when Kim was asked who is her favourite, she said, "I don't know if it's a favourite. I love each sister for a different reason but as far as closeness, me and Khloe are really close right now." Adding, "I think this year has been a really strong Kim and Khloé year. I'm obviously so close with Kendall and Kylie too but I've spent so much more time on this earth with Kourtney and Khloe." (
Also Read:
This Is How Kim Kardashian Loves To Have Her M&Ms; Her Technique Can 'Change Your Life')
She also spoke about her strained relationship with Kourtney Kardashian. "It's up and down a lot," she said. The recent quarrel these two had was over their kids birthday party. Kim found Kourtney's idea of gluten-free themed birthday party ridiculous. Kim on KUWTK said, "She has this vision of no sugar or no disgusting chemicals in candy. It's like a completely sugar-free, gluten-free, party-free, fun-free zone because Kourtney has decided that it just doesn't make sense." When Kourtney said that her brand is not unhealthy, Kim savagely replied, "This is about a kids' party. This is not about your brand....Then why does your car have leather seats? Why are you wearing plastic glasses?"
Image Source: Instagram/kimkardashian