Kim Kardashian's Hubby Kanye West Announces He's Running For President While Elon Musk Gives Him 'Full Support'
Kim Kardashian's husband and rapper Kanye West is all set to become the next President of the United States Of America and Tesla CEO Elon Musk gives his full support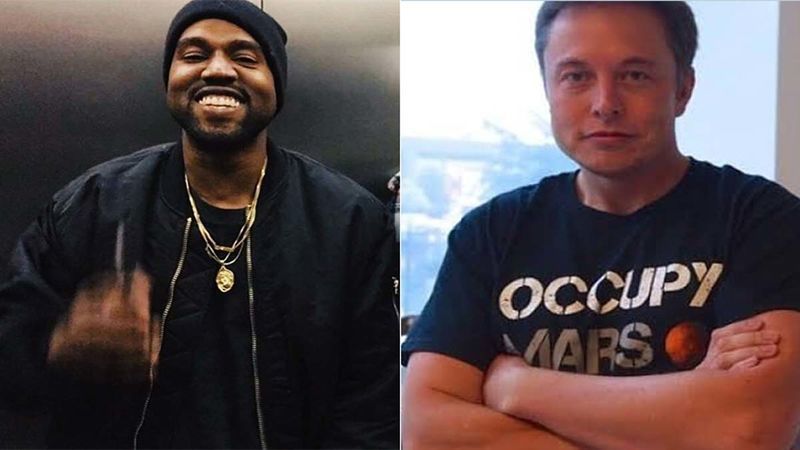 Is Kim Kardashian's husband and rapper Kanye West all set to dethrone the current President of the United States Of America, Donald Trump? Well, at least that's what we got an impression from his latest tweet. Just when you thought 2020 couldn't get any crazier and weirder, rapper Kanye West declared that he would be running for President of the United States while also hashtagging 2020 vision, well, that is exactly what he has said on his Twitter handle. That's not it, seeing his tweet, netizens are having a meltdown while Tesla CEO Elon Musk gives his full support.
Sharing his tweet on his handle, his tweet read as, "We must now realize the promise of America by trusting God, unifying our vision and building our future. I am running for president of the United States! #2020VISION" To which, Elon Musk commented, "You have my full support!" As he was giving his support, Twitterverse gave a mixed reaction to it.
A fan in his comment section wrote, "Whoo!!! This is NOT what I needed to hear or see tonight." Another one is happily ready to cast a vote for him, 'I will be voting for Kanye West for President.' We also see one user being terrified as he wrote, "I was gonna laugh hysterically but then I remembered the 2016 election and now I'm actually terrified." There was one who was poking fun at the Keeping Up With The Kardashians star Kim as the comment read, "YES SHE WILL BE THE FIRST LADY! WHAT A JOKE LMAO." Check out his tweet right here.
You have my full support!

— Elon Musk (@elonmusk) July 5, 2020
Meanwhile, recently, a picture of two billionaires meeting had gone viral in no time when netizens got a special treat as rapper Kanye West met Tesla CEO Elon Musk.
Image Source: Instagram/elonrmuskk/kanyew.est