Christmas Eve is just around the corner and that calls for some family time, treats and a lot of celebrations. Well, people, including celebrities, across the globe have started prepping up for the same and something similar is the case of Kim Kardashian. The reality TV star is leaving no stone unturned in making this year a bit too special for her family. Recently, the makeup mogul had organised a pizza party at home, the glimpses of which were shared on her social media accounts. Let us tell you, the description and pictures below are surely going to make to order a pizza!
The video sees Kim Kardashian and her staff preparing the pizza base by putting loads and loads of sauce on it. Further, we get to see a glimpse of an already prepared mushroom pizza just before she put in inside the oven, also placed were a variety of toppings, sauces and cheese on in different bowls. The next picture is of a freshly baked chicken pizza, and it looked delicious. Finally, Kim K treats us to a picture of her kid enjoying the pizza as he watched a film. Such a cute sight!
Take a look: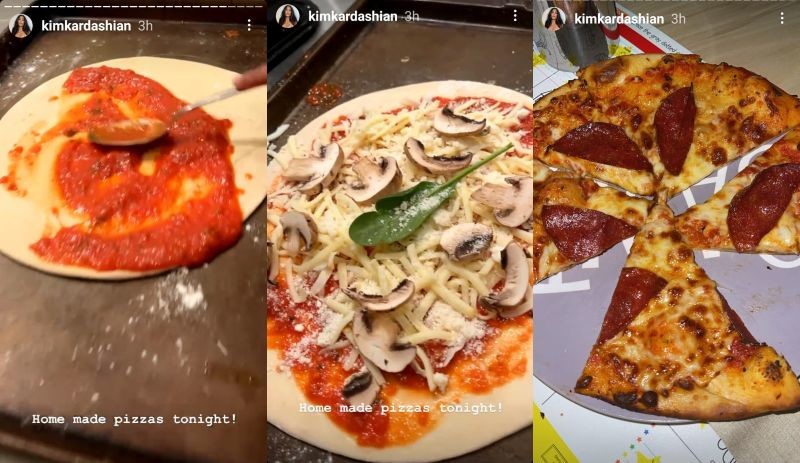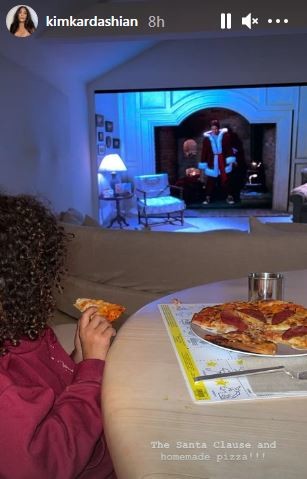 Recently, Kim K had revealed that hubby Kanye's song Lost In the World was based on a poem penned by him for her, on her 30th birthday. She wrote, "For those that don't know the story of Lost In The World on My Beautiful Dark Twisted Fantasy…Kanye couldn't come up with some lyrics and then realized he had them, it was what he wrote me for my 30th birthday card. Adding further she wrote, "the poem he wrote me and made it the song. Happy 10 year anniversary MBDTF."
image source: instagram/kimkardashian