KUWTK: Is Tristan Thompson Planning On Having More Kids With Ex Khloe Kardashian? Says, 'True Does Need A Sibling'
Khloe Kardashian's ex Tristan Thompson insists their baby True needs a sibling in the latest episode of Keeping Up With The Kardashians. Is he hinting at having more kids with Khloe?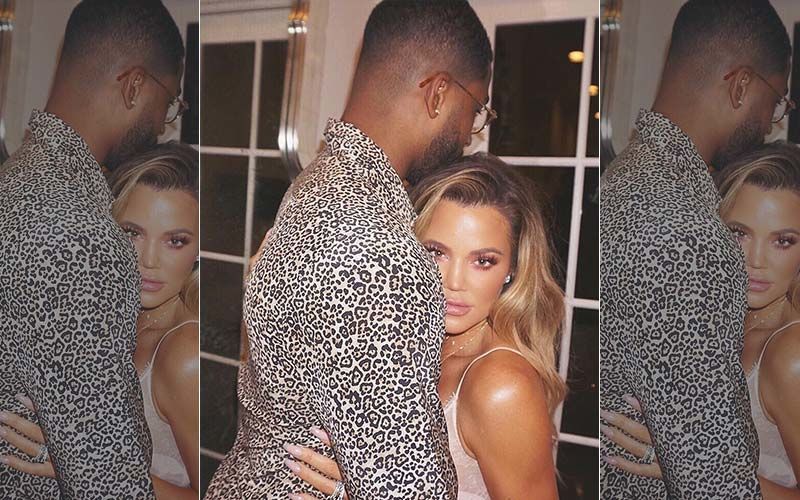 Keeping Up With The Kardashians is back with its season 18, so gear up to see lots of drama, entertainment and fights among the Kardashian-Jenner clan members. Apart from Kim Kardashian, Khloe, Kourtney, the show also features Kylie, Kendall and Kris Jenner. Te recent episode saw Khloe's ex Tristan shower her with surprise gifts. Khloe admitted that the two are in a good place. Tristan also hinted at wanting more kids with Khloe, and said that their baby True needs a sibling.
While FaceTiming Khloe, Tristan and her sort out True's old toys, and Khloe points out one toy saying that it's for infants. Hollywood Life quoted Tristan saying, "What happens if we have another girl?" He added that if they do, they will just have to buy it all over again. Khloe quips, "Who's having another girl with you?" That's when Tristan insisted, "Listen, True does need a sibling." However, Khloe is unfazed and jokes, "I might get some embryos and get a sibling. I might need to borrow some sperm or get some from you, but we'll figure that out later."
Later in the episode, as Tristan surprises Khloe and their daughter by coming to L.A, Khloe admitted what a great dad he is. She said she appreciated but it's also confusing at the same time.
Image Source: Instagram/realtristan13/khloekardashian/kuwtk