Kylie Jenner Was Not Sure If Travis Scott Was Up For Their Relationship; Doubted His Intentions Before The Split
The news of Kylie Jenner and beau Travis Scott's split has left their fans in shock! As the couple have not confirmed the news as of yet, a report reveals Kylie Jenner was cynical about Travis Scott's intentions before they split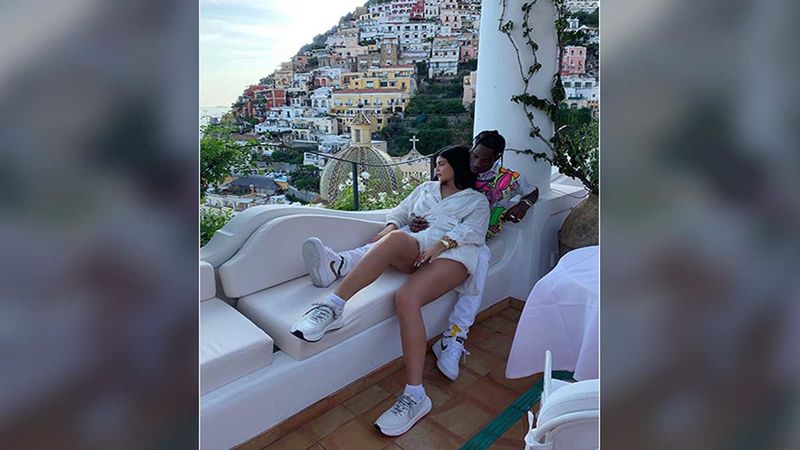 Beauty and Makeup mogul
Kylie Jenner
is known as the youngest self-established businesswomen in the world. The founder of Kylie cosmetics has been in a relationship with rapper Travis Scott since long and the couple is parents to a little daughter, Stormi Webber. Recently, the news of Kylie and Travis splitting up has broken the hearts of many. With the emerging news of the split between the most-loved couple, according to a report, a source reveals that Kylie Jenner was cynical about Travis Scott's intentions before they split.
Kylie Jenner and Travis Scott are the most-adored couples in Hollywood. The morning for the fans of the couple was a huge disaster when the news of their split broke out. While Kylie and Travis often became a part of heated arguments, an insider of the couple revealed the arguments brought the end of their relationship. According to a report in E!News, the couple has been constantly fighting time and again, but have still seen each other past the last month. The source revealed that Kylie and Travis fight over ridiculous things and Kylie can be very skeptical about Travis and doubts his intentions. The source further disclosed that Travis Scott has been stressed about dropping his new music. Hence, the couple decided to take some time and space to themselves. (Also Read:
Kylie Jenner and Travis Scott have separated, details inside
)
According to the source in the report, the rapper has moved out of Kylie's million-dollar mansion to his house in Beverly Hills and has been spending time with his one-year-old Stormi Webster. Revealing details about Kylie's understanding of Travis meeting Stormi, the source said that the makeup mogul has been allowing Scott to visit Stormi and mentioned that she would never take that away from him.
Meanwhile, The reports of the split have broken out months after Kylie found out Travis Scott cheating on her according to a report in TMZ. The founder of the makeup brand Kylie Cosmetics, according to a TMZ insider was trying hard to make her relationship with Travis Scott work for long now. As nothing seems to have worked out well for Kylie, the couple had been trying to make their relationship work for some time now. However, they both have agreed a few weeks ago that they needed space from each other and will maintain it until things turn great again.
The news of the split broke out when Travis Scott was missing from the wedding of Justin Bieber and Hailey Baldwin, which saw Kylie, and her sibling Kendall Jenner along with mother Kris Jenner. Travis Scott also celebrated his ladylove's birthday recently, by arranging rose petals all over Kylie's mansion as a surprise. (Also Read:
Travis Scott arranges rose petals all over the mansion for Kylie Jenner's birthday
)
Image source: Instagram/ Kylie Jenner