Leonardo DiCaprio And Robert De Niro Promise A Role In Martin Scorsese's Film To Those Donating To Coronavirus Relief; What A Way
Leonardo DiCaprio and Robert De Niro are to star in Martin Scorsese's next film Killers Of The Flower Moon and you can star in it too, provided you help them raise funds to help people suffering from Coronavirus.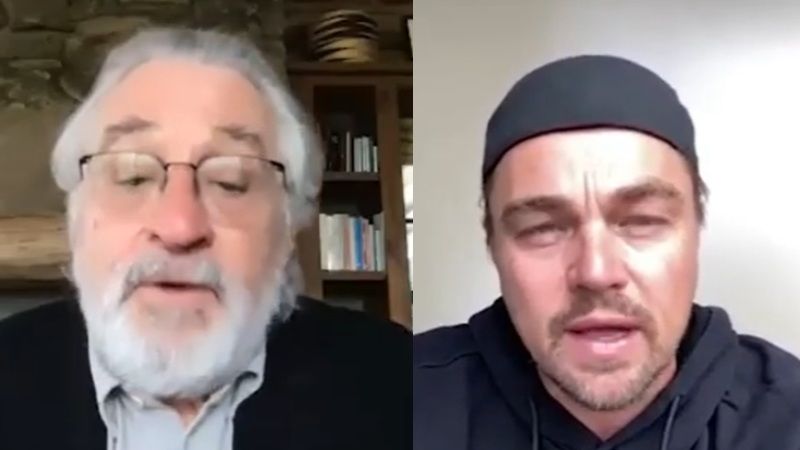 Leonardo DiCaprio and Robert De Niro are doing their best to raise funds in order to help the world sail through the pandemic of Coronavirus. The Shutter Island star Leonardo DiCaprio recently announced the launch of America's Food Fund through which he is trying to provide food to all those affected by the pandemic. Yesterday, Leonardo and Robert De Niro proposed a unique reward to all their fans who will come forward and make their donations to this fund as a part of All In Challenge.
Robert and Leonardo have promised their fans a walk-on role in their upcoming film Killers Of The Flower Moon helmed by Martin Scorsese. The fans who donate will also get to spend a day on the sets. Through a video, the two stars made this announcement. Leonardo uploaded the video on his Instagram and in the caption, he wrote, "We recently launched #AmericasFoodFund to help make sure every family in need gets access to food at this critical time. Our most vulnerable communities need our support now more than ever. That's why we're asking you to help us with the #AllinChallenge.If you've ever wondered what it's like to be able to work with the great @martinscorsese_, Robert De Niro and myself, this is your chance. Robert and I are going to be starring in a new movie called Killers of the Flower Moon, directed by Martin Scorsese. We want to offer you a walk-on role, the opportunity to spend the day on the set with the three of us, and attend the premiere."
Now, that's an offer which is very hard to resist. We hope Leonardo and De Niro are able to successfully raise funds for this noble cause.
Image Source: Instagram/leonardodicaprio