Leonardo DiCaprio Snapped Cosying Up To Married Indian Mogul Natasha Poonawalla After Friend's Wedding, Hands Out Rose To Ex-Girlfriend Naomi Campbell-SEE PICS
Naomi Campbell, Leonardo DiCaprio and Orlando Bloom were among high-profile stars spotted partying after a friend's wedding.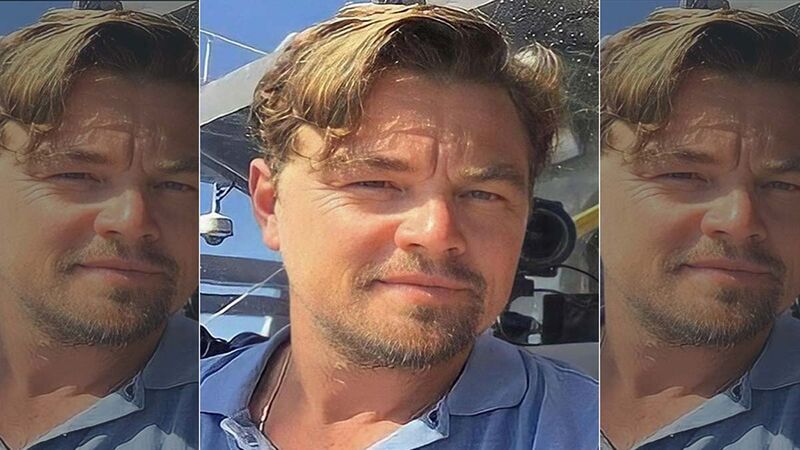 Hollywood A-listers were out in force to continue the celebrations for British Vogue editor Edward Enninful after he married Alec Maxwellseen. Naomi Campbell, Leonardo DiCaprio and Orlando Bloom were among high-profile stars who were spotted partying with the newlyweds in Chelsea this week, reported DailyMail.

Interestingly, DiCaprio was seen giving roses to his rumoured supermodel ex Naomi Campbell at Edward Enninful's wedding in London, despite still going strong with Camila Morrone.
The Don't Look Up actor's actual girlfriend was nowhere to be found amid his late-night reunion with Campbell.
The Titanic actor made an appearance wearing a black ball cap and plain white tee as he handed out flowers to the restaurant guests.
As per the DailyMail reports, the 47-year-old star lived up to his heartthrob status as he was said to have bought five bunches of red roses for $500 and was handing them out to guests at the restaurant. DiCaprio made sure to hand a rose to his 51-year-old ex, too.
Campbell looked stunning in a stylish black jacket and a trilby hat donning a black/blue and white plaid bag.
Naomi was seen holding one of the flowers as she stood outside the venue with Emma Thynn, who hosted Edward's wedding at her Longleat estate.
Leo was also spotted putting on a cosy display with married Indian mogul Natasha Poonawalla. The latest pictures also showed Natasha and Leonardo at the restaurant's window seat. They enjoyed a chat and Natasha even looked back to spot the cameramen behind her. Also seen at the restaurant were supermodel Naomi Campbell and Orlando Bloom. The report said, "There is nothing to suggest anything more than friendship between her and Leo."
The report also mentioned that Leo and Natasha are believed to have met for the first time at the wedding earlier this week.
Image Source: Instagram/