Lindsay Lohan DENIES Flirting With Liam Hemsworth On Insta; Claims People Took Her Comments 'The Wrong Way'
Lindsay Lohan is hitting the headlines for her flirtatious comments under the Instagram posts of Miley Cyrus' ex, Liam Hemsworth; however, she claims people took it the wrong way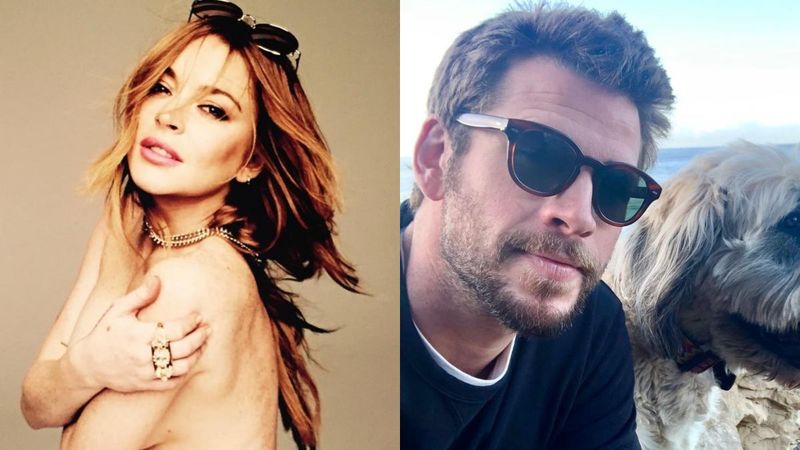 At present, the internet, especially Instagram, is abuzz with speculations of Lindsay Lohan passing advances at Miley Cyrus' estranged husband and actor Liam Hemsworth. It all happened after the actress, not once but twice, left some flirty comments under his Instagram posts. Recently, she had left praying hands emoji under Liam's recently-posted surfing pictures. Well, Lohan received a mixed response for it. While many trolled her, there was also a section of people that defended her. Now, in a recent interview with CNN, Lindsay was quizzed about the same.
During the conversation, Lindsay Lohan rubbished the news of flirting with Liam and claimed that people are taking her comments in the wrong way. She said, "I think that comes from me being in Australia. Liam surfs a lot and I work with the WOW Foundation, for Waves of Wellness [a surf therapy organisation], in Australia. So that's a very important thing for us. And so I'm working with them a lot and bringing people with energy together and he surfs and then people took that the wrong way. We always have a gossip in our lives, you know that." (ALSO READ -
Lindsay Lohan ONCE AGAIN Flirts With Liam Hemsworth On Insta; Gets Trolled By Fans, 'Living In A Fantasy Land, Huh?'
)
Check out the clip below:
Upon being asked about her New Year 2020 resolution, Lindsay said that she has plans to returning to America and shooting for films. "Yes, I do. I'm managing my sister, so I want to really focus on me and everything that I can do in my life and come back to America and start filming again, which I'm doing something soon in this new year. And, you know, just taking back the life I've worked so hard for and sharing it with my family and you guys," said the actress.
image source: instagram/liamhemsworth, lindsaylohan