Madonna In Legal Trouble; Sued By Two Men For Being Unprofessional During Her Concerts
Into the Groove singer, Madonna has called for legal trouble for herself. She has been pulled up by fans for starting her concerts late. Two people from the audience have filed a case against her for being unprofessional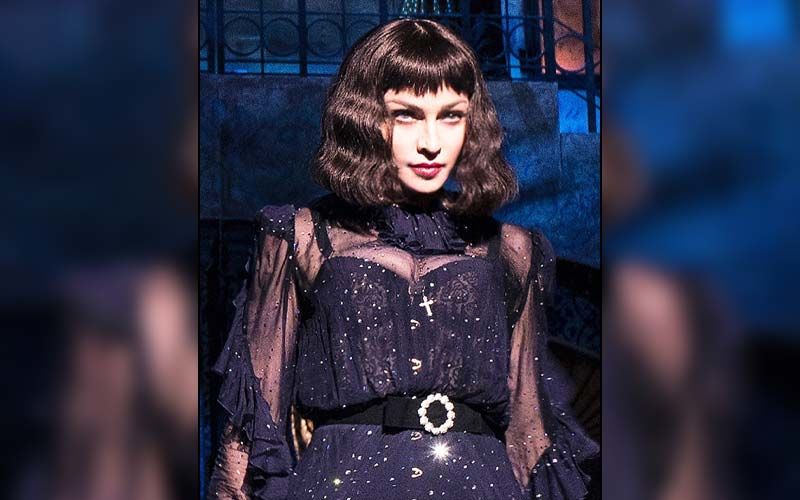 Madonna is in trouble, not for the first time though. As per reports, the Into The Groove singer has been pulled up for being unprofessional during her two concerts. The complainers who bought tickets to Madonna's concerts for whopping amounts filed a case against her for starting her performance a few hours late, causing them financial and emotional trouble. Two men named Andrew Panos and Antonio Velotta have filed a class-action suit in Brooklyn Supreme Court.
Antonio Velotta apparently paid USD 800 for Madonna's September 19 concert, while Andrew Panos, is said to have paid USD 321 for a ticket to the October 1 show. However, Madonna started both the shows late that led them to wait for extra hours and reach their respective homes late. As per a report in PageSix, Panos incurred extra expenses due to this. He was at the concert with his wife and had to arrange for a babysitter for their kids. He has alleged in his complaint that he had to pay extra to the babysitter as he reached home only at 3 am.
Earlier on November 7, fans in Las Vegas had booed the singer as Madonna only took to the stage at 12.30 am, two hours after the designated time for the concert to begin. Prior to that Madonna has canceled many shows due to her ill health. She announced it through social media as she shared on Instagram, "As you all know, I have multiple injuries and have had to cancel shows to give myself time to recover."

Image Source:- instagram/madonna