Maisie Williams AKA Arya Stark Makes A Shocking Revelation; Says GoT Makers Put Tight Strap Across Her Chest To Get A Flat Look
Game of Thrones star Maisie Williams opens up on her ordeal while essaying the character of Arya Stark, reveals that she made to wear a strap across her chest so that she looks like a girl and not a woman!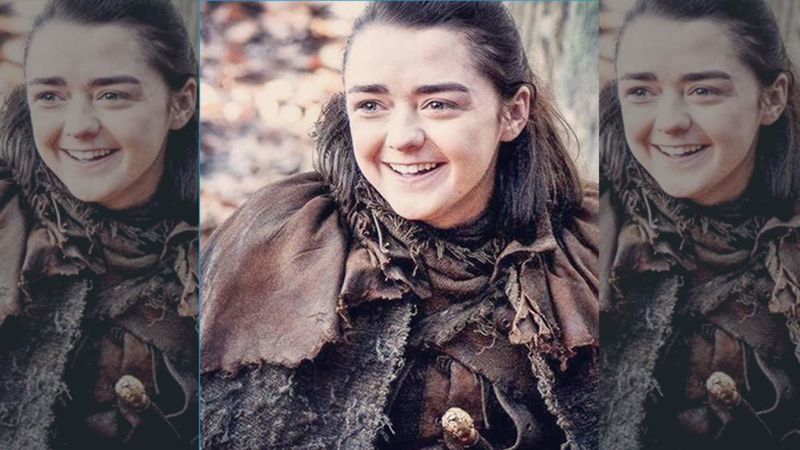 ost her stint as Arya Stark in the globally popular Game of Thrones (GoT), Maisie Williams has now become a household name. Maisie's spectacular performance as the Stark sibling helped her in garnering an enormous fan base across. But, wait! It is firmly believed that there are two sides of the same coin. Recently, the actress recounted the cons of playing Arya Stark in Game of Thrones and it's sure to give you a shock. For the starters, Maisie's experience involved strapping her breasts to flatten it out, so that she looks like a girl and not a grown-up woman. According to Williams, this had a negative impact on her.
As per a report in USA Today, the actress said on Vogue's 24 hours with Maisie Williams, "They would also put this strap across my chest to flatten any growth that had started, and I don't know, that just felt horrible for six months of the year. Around season two or three, my body started to mature and I started to become a woman. But Arya was still very much, like, trying to be disguised as a boy." She added, "I had really short hair and they constantly covered me in dirt and shaded my nose so it looked really broad and I look, like, really manly."
Further, Maisie revealed that she is now keen on exploring the feminine side of her. "With this new phase of my style, it is nice to look more feminine and have a real waistline and just embrace the body that I have," continued the actress.
image source: instagram/arya.stark.unofficial