Mark Ruffalo Congratulates His Birthday Twin Scarlett Johansson And The Team Of Black Widow For A 'Great Opening Weekend'; Jokes About SPOILERS Yet Again
Scarlett Johansson starrer Black Widow released in theatres on Disney+ in several countries. The movie is already breaking records. Mark Ruffalo shared a picture with Scarlett and congratulated her.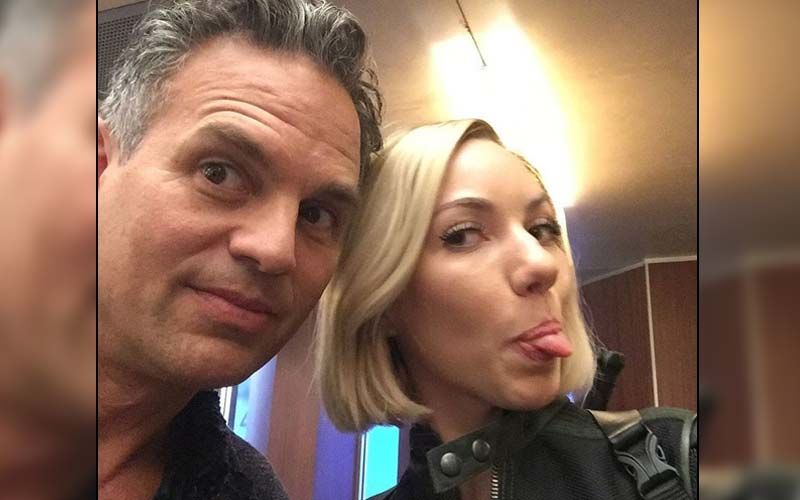 Marvel Studios' first feature film, the Scarlett Johansson starrer Black Widow is finally out. The superhero film debuted in theatres and on Disney+ in the US and several other countries on July 9 except India. Everyone who has watched the film is talking about Scarlett's spectacular performance. The film is receiving an amazing response from the audience and is already breaking records and how!
As per reports, Disney and Marvel's superhero adventure "Black Widow" a massive $80 in its first weekend. Overseas, it collected over $78 million in its debut, its global box office haul to $158 million until now. Mark Ruffalo took to Instagram to congratulate Scarlett Johansson on the success of her film. Sharing a picture with the actress, he wrote, "Congratulations to my birthday twin, Scarlett Johansson & everyone a part of #BlackWidow for a great opening weekend! Have you seen the film yet? No spoilers, but let me know what you thought of the movie."
Fans and followers soon took to the comment section and dropped their reviews. One fan wrote, "Absolutely brilliant," another wrote, "One word: masterpiece." A third user wrote, "The movie was absolutely perfect." Mark is known to give away spoilers, who can forget he unknowingly live-streamed 15 minutes of Thor Ragnarok back in 2017.
On Sunday, Disney's media and entertainment distribution chairman Kareem Daniel released a statement. He said, "Black Widow's strong performance this weekend affirms our flexible distribution strategy of making franchise films available in theatres for a true cinematic experience and, as COVID concerns continue globally, providing choice to consumers who prefer to watch at home on Disney Plus."
Image Source:Instagram/MarkRuffalo