Marvel's Falcon And Winter Soldier Begins Filming; Sneak Peek Video Of Sebastian Stan And Anthony Mackie Out
After Avengers: Endgame, Marvel spin-off The Falcon And The Winter Soldier stars Anthony Mackie and Sebastian Stan have finally started shooting for the same. They shared the first sneak peek video, in which the two can be seen bickering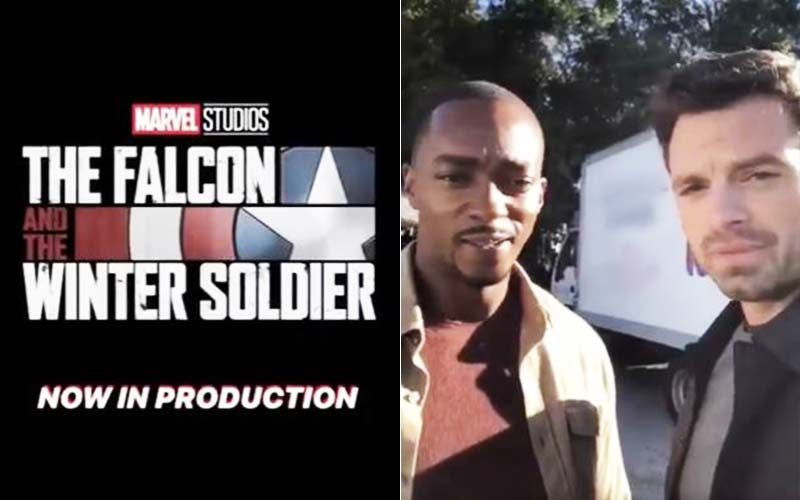 There has been much excitement about Marvel's spin-off show The Falcon And The Winter Soldier and it is going to be a treat for fans of Marvel Cinematic Universe after Avengers: Endgame. Fans are excited to see Sam Wilson aka Falcon and Bucky Barnes aka Winter Soldier come together and now the stars Anthony Mackie and Sebastian Stan have started shooting for this Disney Plus original series that will release in the latter half of 2020. The shooting has begun and the stars Anthony and Sebastian shared the news with their fans with a sneak peek video.
Mackie and Stan were both seen sharing an Instagram story on the official account of Marvel Studios where they mention that they will take over the account to make an announcement. Sharing the video, they announced that the shooting for The Falcon and The Winter Soldier has commenced. In the video ,they can also be seen bickering with each other as to who is more valuable to the studio. Take a look at the video:
ALSO READ: Black Widow: Scarlett Johansson Just Hinted At The Marvel Superhero Film Being Her Last One
Anthony Mackie later took to his Twitter and shared the first photo from the sets of The Falcon and The Winter Soldier, and wrote, "And so it begins! Welcome back guys... #TheFalconandtheWinterSoldier #PlayBoys #Legdaysaveslives #setlife #Marvel."Not much is known about of The Falcon and The Winter Soldier and even the details about the plot have been kept under wraps.
Image Source: Twitter/AnthonyMackie/TheSebNews