Miley Cyrus Has Plans In Place As Her And Liam Hemsworth's First Wedding Anniversary Approaches; Read To Know Details
Miley Cyrus and Liam Hemsworth left everyone in shock when the couple officially announced their split even before one year of marriage. As Miley Cyrus and Liam would have been celebrating their supposed first wedding anniversary if they hadn't split, the Wrecking Ball singer has plans in place to cope with the same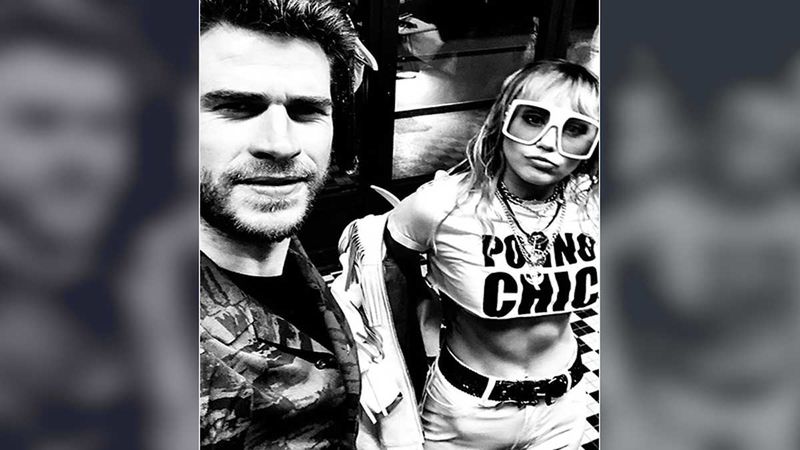 Miley Cyrus
and Liam Hemsworth broke hearts when they announced the news of separating from each other just before their marriage clocked a year. Even though the couple spent years in a relationship together, things seemed to not have worked for Miley and Liam and they have moved on in their respective lives. As Miley is currently a thing with Aussie singer Cody Simpson and would be celebrating her supposed first wedding anniversary with Liam Hemsworth if they hadn't split, the Wrecking Ball singer took to her social media to share how she is busy focusing on self-care and herself on the day.
On Monday, Miley Cyrus took to her Instagram to share a motivating picture of her practicing Pilates. While the singer is busy focusing on her health and well-being, Miley shared a message with fans on how she thinks everyone should enjoy their holiday season to the fullest. Miley's post read, "I think it is super important for everyone to truly enjoy themselves this holiday season!" Cyrus later shared how she is trying to take some time off, relax and enjoy her warm meals, indulge in sweets and mostly want to focus on moving. Also Read:
Liam Hemsworth Finally Moves On, Finds Warm And Comfort In Model Gabriella Brooks' Company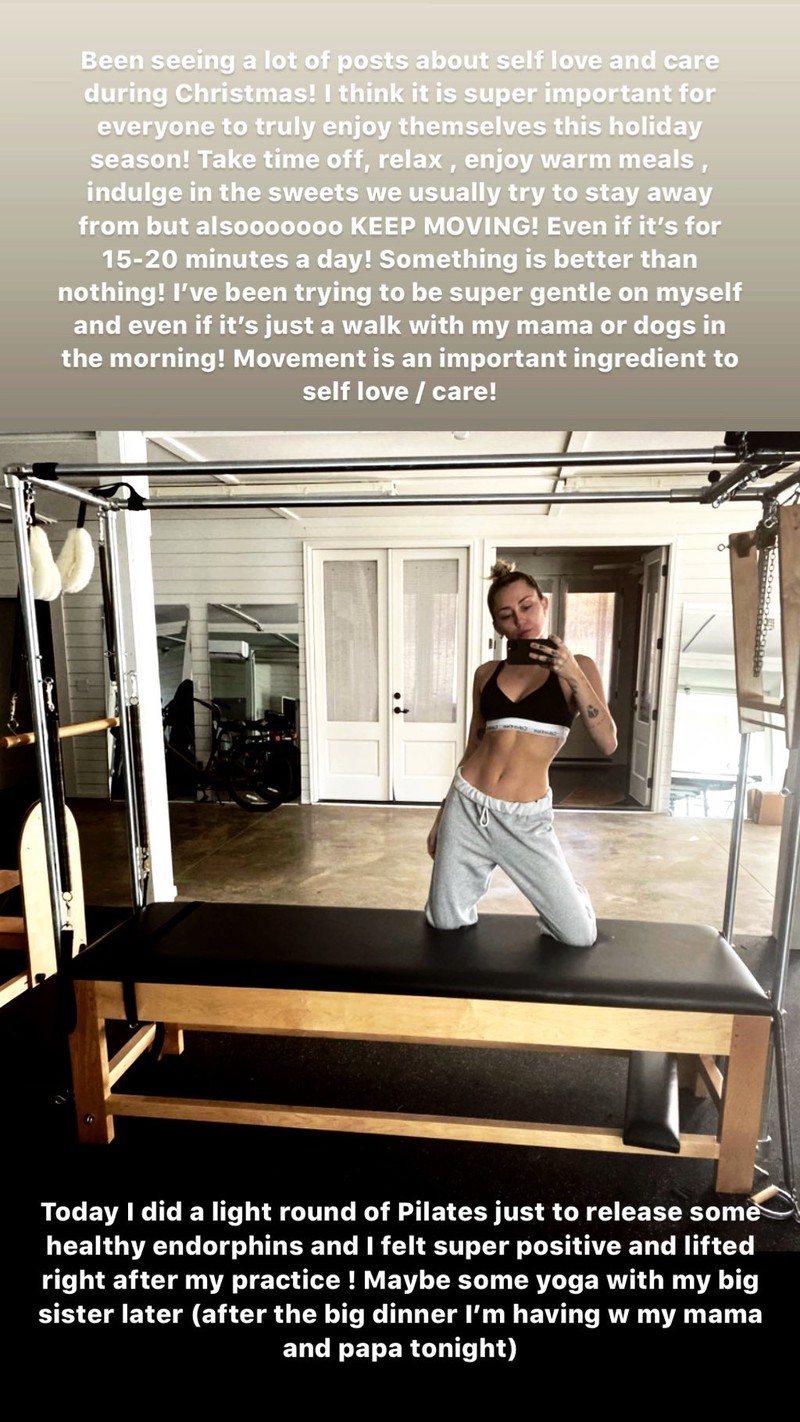 In her post, Miley continued to share how something is better than nothing always, saying, "Even if it's for 15-20 minutes a day! Something is better than nothing! I've been trying to be super gentle on myself and even if it's just a walk with my mom or dogs in the morning! Movement is an important ingredient to self-love/care!" explaining how she has been trying to be super gentle on herself with self-love and self-care.
While Miley Cyrus shared a motivating message for fans just right on her wedding date with Liam Hemsworth and it clearly proves the singer is trying her best to move on in her life. As Miley shared she is currently focusing on self-care and self-love, Cyrus is also busy in her relationship with boyfriend Cody Simpson.
Meanwhile, Liam Hemsworth and Miley Cyrus tied the knot last year on December 23 in an intimate wedding ceremony. Since then, Miley dated Caitlynn Carter, moving on to Cody Simpson, whereas Liam Hemsworth was seen kissing Maddison Brown in New York, and later was seen introducing the model Gabriella Brooks to his family over lunch.
Image source: Instagram/ Liam Hemsworth, Miley Cyrus