Morgan Freeman, Gal Gadot, Arnold Schwarzenegger And Others- Celebs Who Served The Military Before Making It Big In Hollywood
With the military protecting the country, here's a list of international celebrities like Gal Gadot, Morgan Freeman, Elvis Presley and others who served the military before making it big in Hollywood. Check out the list!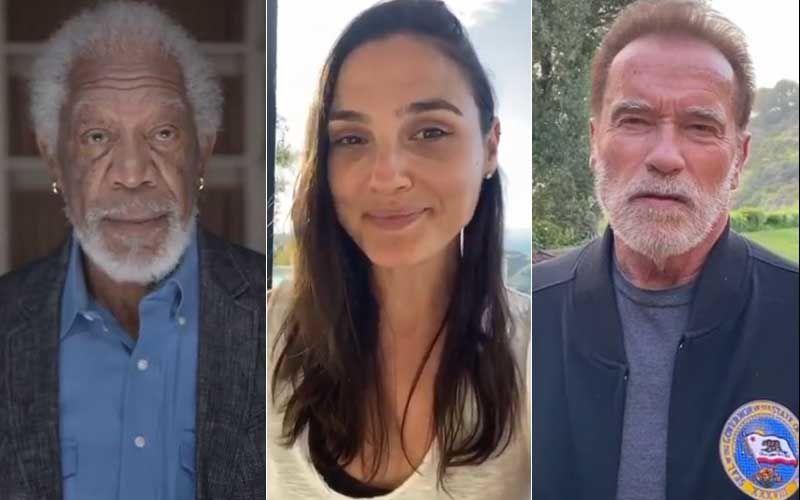 Serving one's country is another level of honour and pride. Like we all are well aware, the military in every country tries it's best to protect the country during the war, or any crisis situation that might cause any harm to the country. Over the years, we have been watching actors and film stars playing the roles of soldiers in war based movies, but it is another experience to be in a real-life situation as of such. While there have been countless Hollywood stars who have played soldiers and war heroes on the big screen, did you know that there have been a few who have some real-life military experience?
With the military always protecting the country and its people, here's a list of international celebrities you may never know who have surprisingly spent time on active duty and served their country. According to Kueez.com, celebrities like Morgan Freeman, Gal Gadot, Arnold Schwarzenegger and others are the ones who served the military before making it big in Hollywood. Check out the list!
Morgan Freeman- Academy Award, Golden Globe Award, and SAG Award title holder Morgan Freeman is known for his stellar performances in films over the years. As the actor has managed to keep us glued on to our seats during the movies with his acting skills, did you know that Morgan Freeman decided to enlist himself in the United States Air Force after high school? The Shawshank Redemption actor once had the opportunity to go to Jackson State University on a drama scholarship but went on to turn it down.
Gal Gadot – Wonder Woman aka Gal Gadot has been a superhero in real-life too apart from the reel-life. Before making in big into Hollywood, Gadot spent two years of her life serving the Israeli Defence Forces as a combat trainer. With Gal Gadot everyone's Wonder Woman, with her military experience as a combat trainer, her training was sure where she learned all her stunts as a fighter for the movie.
Arnold Schwarzenegger – Known for films like The Terminator series, Hollywood actor Arnold Schwarzenegger who holds the titles of former California Governor and Mr Universe 1967 was also a military veteran. Arnold Schwarzenegger was enlisted in the year 1965 and served during that period as it was required that all men serve in the Austrian Army.
Elvis Presley- Can't Stop Falling In Love, Jailhouse Rock, and several others, Elvis Presley and his iconic contribution to the world of music will be always cherished. But, not many are aware of the fact that the King of Rock and Roll once served the US Army. In 1958, Presley was drafted as a private at Fort Chaffee in Arkansas into the US Army and was already famous at that time. Hence, during that time, his arrival at the base caused a big media frenzy due to his popularity.
Prince Harry – Married to Hollywood actress Meghan Markle, Prince Harry, the son of Prince Charles and late Princess Diana served the British army for a brief period. Prince Harry trained with the British Royal Military Academy Sandhurst in 2006 and is known for his long-time service in the British army.
Image source: Instagram/ Gal Gadot, Morgan Freeman, Arnold Schwarzenegger