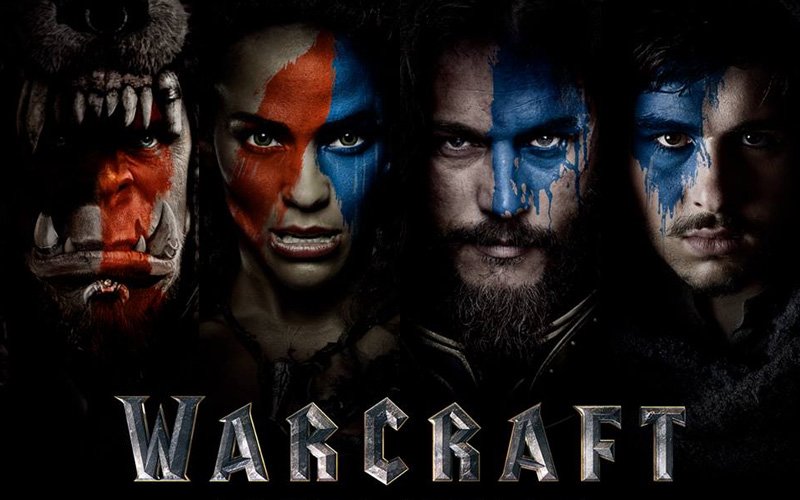 Your browser does not support the video tag.


Back in the '90s, Blizzard Entertainment's game Warcraft had grabbed headlines as one of the most addictive ones. Decades after the release of the first game comes a film based on it. So, which one is better? Here's our complete review.

The film takes the audience straight into the action, with a human warrior fighting it out with an orc. Piece by piece, we are introduced to the different races and classes that populate the world of Warcraft.

So, we have the humans fighting an orc invasion that's led by an evil mage Gul'dan. Now, Gul'dan has his own problems with a chieftain, Durotan (Toby Kebbel), who is not happy about an entire horde of orcs attacking the humans.




The humans are the King of Stormwind (Michael Adamthwaite), a warrior, Sir Anduin Lothar (Travis Fimmel) and a young mage, Khadgar (Ben Schnetzer). The central character is a half-breed, Garon (Paula Patton). Add to this mix a mysterious Guardian mage Medivh (Ben Foster), a child who's abandoned by his dying mother, and we have the story in place.

Warcraft as a stand-alone swords-and-sandals film is an entertaining watch. It works well as a reminder of the fun times gamers had back in the day.




But what the film desperately misses is a soul. One serious flaw is that the characters have not been fleshed out properly.The knight's just the knight, the chieftain's just the chieftain and the mage is just the mage -- there's no other dimension to these characters. The script is peppered with arcs that add nothing to the story.

Also, the action sequences leave a lot more to be desired.




Director Duncan Jones seems to be quite taken up by the idea of the orcs being large and dedicates every camera angle to get that point across. The result: the audience is robbed off the exquisite world that the story is set in.

On the performance side, nobody holds your attention. You will be spending your time better if you renew your subscription to the World of Warcraft.


Image Source: facebook/WarcraftMovie