North West Makes A Surprise Cameo In Dad Kanye West's 'Wash Us In The Blood', Dances Blissfully In The New Music Video- WATCH
Kanye West's new music video 'Wash Us In The Blood' features not just Travis Scott, but also Kanye and Kim Kardashian's daughter North West. She dances adorably in the clip at the end of the video, check it out!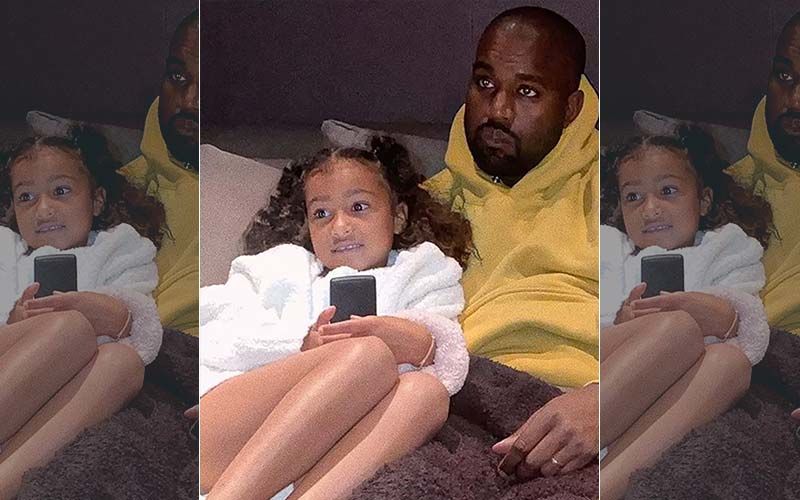 Not just Kim Kardashian and Kanye West, but their kids too are quite popular on social media. Their daughter North West especially is known for her brilliant fashion sense already, and her TikTok video with Kim instantly went viral. North West is quite adorable, and we saw it once again, as she recently featured in her dad Kanye West's new music video 'Wash Us In The Blood'. The music video that released recently is being talked about a lot, and a lot of buzz is about North West's cute little surprise appearance in the video.
The new music video released on June 30, ahead of the release of Kanye's forthcoming album God's country, and also features Travis Scott and North West. The video, directed by Arthur Jafa includes clips showing confrontations between Black protestors and a group of police officers. It also features a clip of Ahmaud Arbery, before he was killed. Towards the end of the video, a behind-the-scenes clip shows Kanye's eldest kid North West dancing happily at one of Kanye's Sunday Service rehearsals.
North West is simply adorable, and the music video is worth checking out! Take a look at it below:
Image Source: Instagram/kimkardashian