Padma Lakshmi Goes 'All Supported' While Showing Off Her Smoldering Hot Bod In Latest Pic Channeling 'Miami Vice'; Ooh La La
Author and Television host Padma Lakshmi posted a sizzling picture on Instagram whilst showing off her well-toned belly wearing a black bra, track pants and a jacket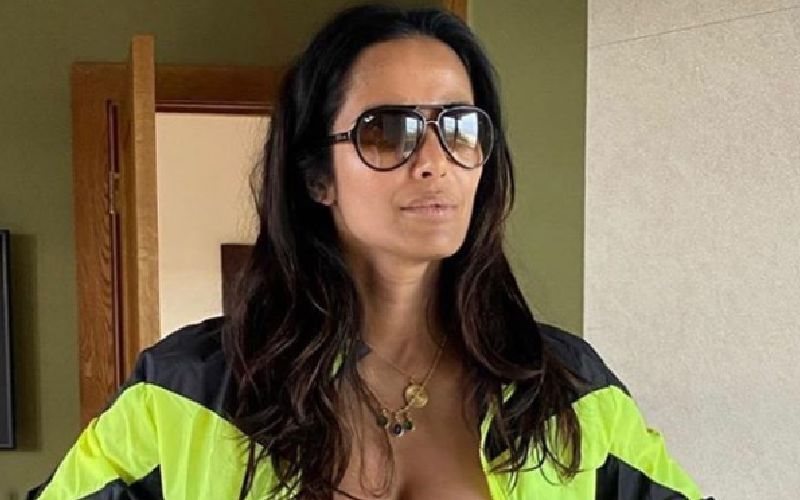 Padma Lakshmi was recently in the news as she got trolled for not wearing a bra in a cooking video that she made while quarantined. Giving it back to the trolls, she posted another video revealing that she's wearing two bras as quite a few people had a problem with her previous video. Now, she posted another picture showing off her smoldering figure. As if the blazing temperature in summer was not enough to make us sweat, Padma Lakshmi raised the temperature bar by a few degrees. But it's the caption that we like the most.
In the caption, Padma Lakshmi asked for a caption suggestion from all her fans. She also wrote about being 'fully supported' while fighting the crime. Her caption reads, "Caption this Miami Vice 2020: Fighting crime while fully supported™️ Lewk by Adele #suitedup #swish." In the image, we see her dressed in a black bra, track pants and a jacket in neon green and black. She has her black glasses on and a few delicate chains on her neck.
Padma Lakshmi at 49 looks this hot! Our heads have fallen to the ground in shame. How do you manage to stay so fit, lady?
Image Source: Instagram/padmalakshmi