Preggers Katy Perry Shows Off Her Swollen Belly Button Flaunting Baby Bump; Calls It 'Disgusting' In A Savage Video-WATCH
As singer Katy Perry is all set to embrace motherhood soon, the singer shares a savage video showing off her swollen belly button like no one else and calls it disgusting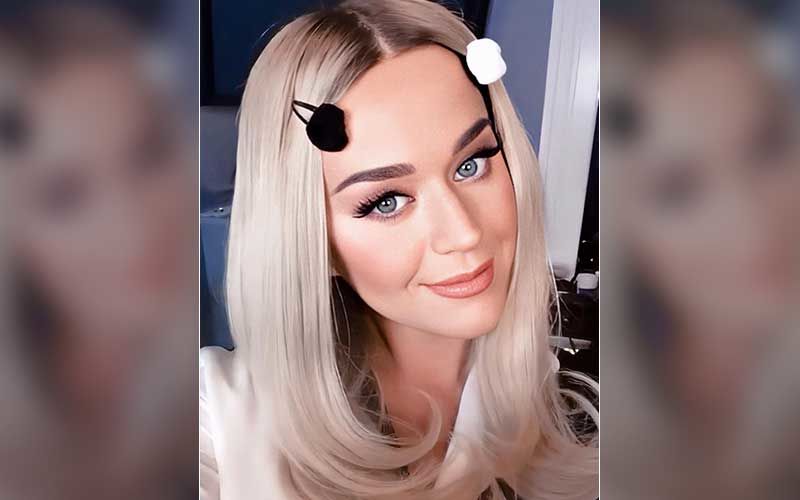 Pregnant singer Katy Perry is soon to welcome her first child with fiancé-actor Orlando Bloom. The singer announced the arrival of the baby through a beautiful music video where she flaunted her baby bump. Katy is due to give birth to her baby girl in summer and could not wait to show fans how fast her bump is growing. As the heavily pregnant songstress is all set to embrace motherhood soon in Summer, Katy Perry shared a savage video showing off her swollen belly button like no one else and whispered how disgusting it is.
Taking to her Instagram stories, Katy Perry shared a video featuring herself. Dressed to impress, the to-be mommy looks adorable and too cute for words in her black and white themed outfit and overall look. Sharing a video on her Instagram story on July 2, Katy Perry proved she's all-time savage. The singer shared her video and gave fans a close view of her growing baby bump. Asking fans if they want to see something gross, Katy said, "You guys wanna see something gross?"
Moving on, in the IG video, Katy Perry gave her 100 million followers a close-up view of her swollen belly button shifting her top a little bit. The songstress whispered, "It's disgusting," as she treated fans with a close-up view of her swollen naval. Well, while we wonder who does something like that, you've known, it's Katy Perry, as she's just too cool. Sharing the video, Katy wrote, "clickbait bisch," trying to gain some followers, which she totally doesn't need to ask for.
Image source: Instagram/ Katy Perry