Prince Harry's Wife Meghan Markle Was Once Called 'Duchess Of Difficult'; Got Named By Palace Aides For Being Different-Reports
According to reports, before stepping back as a senior member of the British royal family, Prince Harry's wife Meghan Markle was called 'Duchess Of Difficult' for being different by the palace aides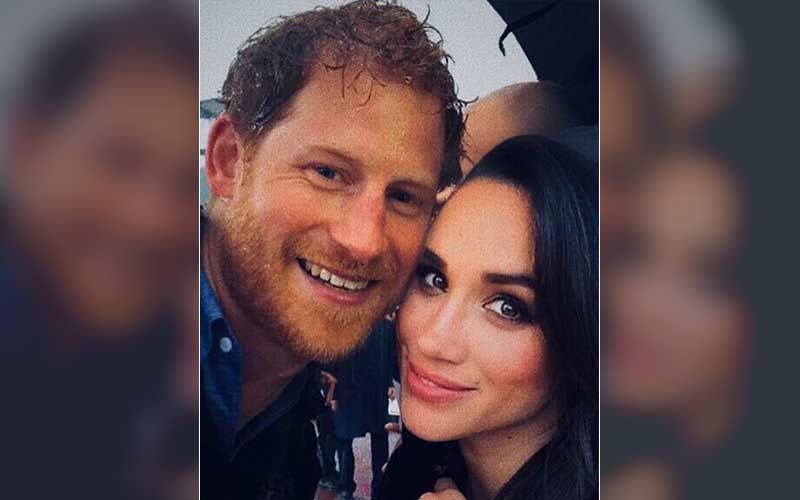 Prince Harry and wife Meghan Markle have been hitting headlines since quite sometime now. The couple has managed to stay in the spotlight ever since they made an official announcement of stepping down as senior members of the British royal family earlier this year on their official Instagram page, leaving everyone across the world in shock. As Meghan and Harry have finally moved to the US and settled in LA with their son Baby Archie, reportedly, before stepping back, Markle was called 'Duchess Of Difficult' for being different by the palace aides.
According to a report in Fox News, a Royal expert revealed that Prince Harry's wife Meghan Markle was nicknamed as 'Me-Gain' and 'the Duchess of Difficult' as she struggled behind palace doors. As British author Tom Quinn recently released a new book titled Kensington Palace: An Intimate Memoir from Queen Mary to Meghan Markle, in an interview with the news portal, he disclosed how he learned some not so flattering nicknames from insiders, that came from the staff in the palace.
Talking about the nicknames, Quinn said, "The nicknames, they're inevitable," and mentioned that the nicknames that were picked up by the press, British tabloids and used against Meghan came from the palace, in real. Moving forward, Quinn revealed that some members of the staff felt that the actress was too demanding for a newcomer in the Royal family as she used to ring them up in the middle of the night and send emails at as early as 5 AM. As per Quinn's research, he shared that Markle was also described as spiky and feisty by some as she behaved differently than others.
Meanwhile, as Quinn spoke about Meghan Markle, he also mentioned the tabloid scrutiny the actress faced after marrying into the Royal family. According to the writer, Meghan was highly criticised after she publicly opened up about the British press in a 2019 TV documentary.
Image source: Pinterest