Quarantine Diaries: Doting Dad Dwayne The Rock Johnson Sings for Daughter 937th Time; Says Has Forgotten Which Day It Is
Dwayne Johnson aka The Rock is proving to be a great father as he is getting to spend a lot of time with his daughter Tia due to Coronavirus lockdown. From singing to Tia to what not, Dwayne is having a blast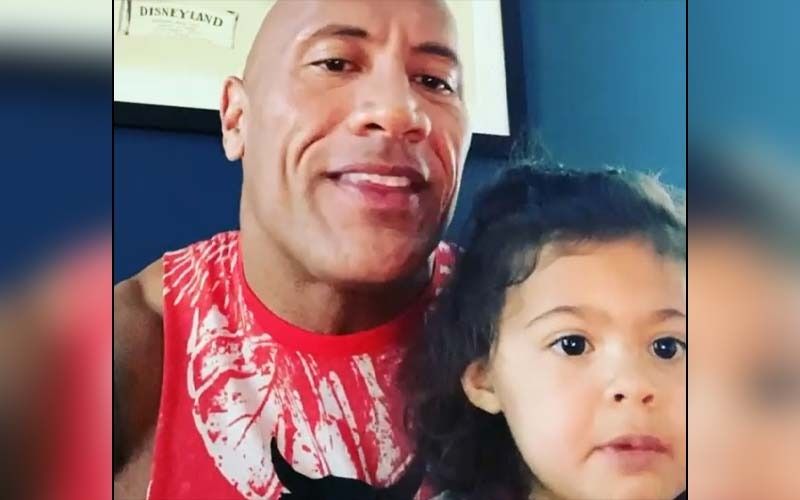 Dwayne Johnson aka The Rock is making the most of this quarantine time by keeping his daughter Tia entertained. He is getting all his daddy duties right and is enjoying himself to the core by spending time with the little one. His daughter Tia seems to be obsessed with animated film Moana. Dwayne gave his voice to the character Maui in this film and even sang a song called You're Welcome. Tia is in love with this song and often asks his dad to sing for her. And like a doting father, he does it.
Once again, Dwayne took to Instagram to share the video of him singing You're Welcome from Moana for his daughter Tia. He captioned this video as "And for the 937th time today she wants daddy to sing along with Maui. She has no idea, we're the same person. And I have no idea what day it is anymore, but I am sure it's one that ends with Y. To all the mama and papa bears out there going thru it - we understand. 24hr parenting. Get your sleep and cocktails when you can. #BringItOnBaby." Of course, 937th is a bit exaggerated here but we won't be surprised if it was indeed true.
We are loving this side of Dwayne Johnson, aren't we? There's a thing or two to learn from him for all the parents out there who are finding it difficult to keep their kids entertained during the times of quarantine.
Meanwhile, Dwayne is making use of social media to full capacity to promote his tequila brand Teremana.
Image Source: Instagram/therock