Ross David Schwimmer Posts Justification After Living Single Cast Calls Him Out; 'I Meant No Disrespect'
Ross Geller aka David Schwimmer of FRIENDS recently called for controversy when he said that there should be all-black 'Friends' or an all-Asian version of the sitcom. Erika Alexander then stated that a sitcom called Living Single based on friendship already existed. Now, David has given his justification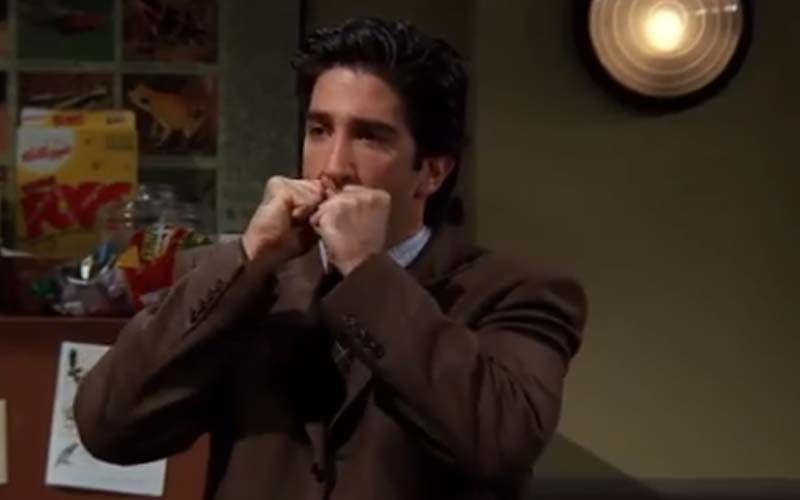 We are wishing for a reboot of sitcom FRIENDS. Ross, Rachel, Monica, Chandler, Joey, and Phoebe made us laugh for 10 long seasons and we were in all tears when the last episode aired. The cast of the sitcom often gets asked about its reboot and David Schwimmer who essayed the role of Ross recently called for controversy with his idea of a new version of FRIENDS. In a recent interview, he stated that there should be an all-black or all-Asian version of the sitcom.
"Maybe there should be an all-black Friends or an all-Asian Friends," David said to The Guardian when mentioned that the sitcom belonged to the pre-"woke" era when it comes to race. He later went on to say, "But I was well aware of the lack of diversity and I campaigned for years to have Ross date women of colour. One of the first girlfriends I had on the show was an Asian American woman, and later I dated African American women. That was a very conscious push on my part." This got him in trouble as Erika Alexander called him out on Twitter stating that there was a show called Living Single with all-black cast. It came across as if David disrespected the show. However, he has now posted a clarification.
David took to Twitter to write back to Erika sharing his point of view. He wrote, "Hi Erika. As you know, I was asked recently in an interview for 'The Guardian' how I felt (for the thousandth time) about a reboot of 'Friends' immediately following a conversation about diversity on the show, and so offered up other possibilities for a reimagining of the show today." His note further mentioned that his quotes were taken out of context. "Please remember in an interview quotes are often pieced together and taken out of context, and then these quotes are repurposed in other articles by other people who are trying to be provocative."
In the end, David wrote that he meant no disrespect to the show Single Living.
Image Source: Instagram/friends