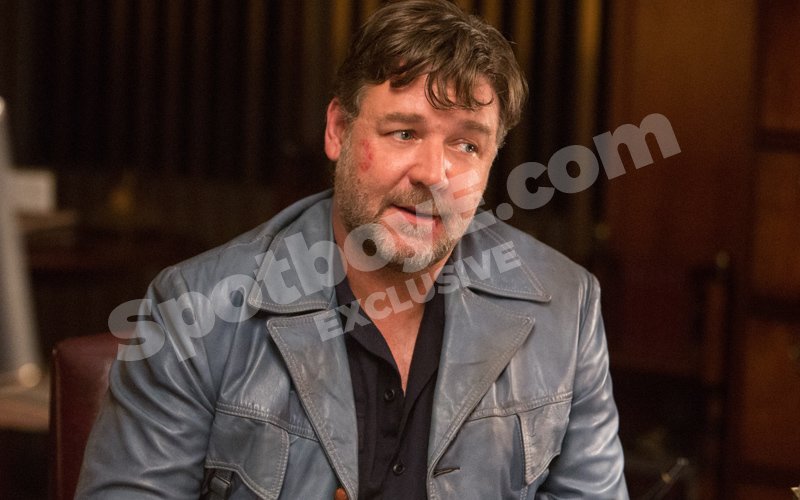 Russell Crowe is quite excited about his upcoming dark comedy, The Nice Guys. In an exclusive interview with SpotboyE ahead of the film's release, the Oscar winner opened up about his broken marriage, rumours of tiffs with co-star Ryan Gosling and love for period dramas.
Excerpts:
The Nice Guys is not the kind of movie people would imagine you in. What convinced you to take it up?

I really liked the balance between the two characters (Jackson Healy, played by Crowe and Holland March, played by Ryan Gosling) and the way they interact. And Ryan has a magnificent, innate sense of timing, so the two of us operated really well together. We made each other laugh every day.

You spoke of Ryan Gosling. There were rumours about you two not getting along on the sets…

You don't have to be friends with fellow actors to have chemistry. This kid is a genius and a cineaste. I appreciate his preparedness to be adventurous, how many questions he asks and how hard he works.

Image Source: popsugar
Do you connect with him off-screen?

A little bit. In fact, that's probably where we really connect. Ryan is someone who loves cinema. He has a great deal of respect for it and knowledge of it. He comes on the set, examines things, thinks about them, and has questions. He's a listener and an observer. But none of this gets in the way of his sense of fun or his ability to play. Such people always make the best actors.

What about Angourie Rice? How was it working with her?

She's wonderful. The focus and concentration she displayed was way beyond her years and experience.

Image Source: lostmoviesarchive
Director Shane Black is famous for finding humour in serious situations. How was it working with him?

One of the cleverest things in the film is how Shane has reached back into history and picked this point in time where certain decisions were made that corrupted America's future. He makes a comedy from that serious point.

Your film's title, The Nice Guys, seems to suggest quite the opposite…

On what parameters are you making that judgment? As a society, we tend to place that mantle on people who ultimately disappoint us deeply. I don't place any importance on whether somebody's nice or not. To me, somebody honest in their communication is a lot easier to deal with than somebody who might be a nice person on the surface, but doesn't really believe in anything they're saying to you. I would prefer to be known as somebody who's upfront than nice.

Image Source: collider
You and your wife Danielle Spencer have been living separately for a while now. Are you ready for love and a new relationship?

There is a craving for some sort of intimacy, and I'm not talking sexually. It is starting to grow inside me again, I really need that. I thought I could just tough it out and not worry too much. But you just want the feeling that you have someone you can make a plan with.

Image Source: zimbio
Does that mean you're open to the idea of another marriage?

Nothing has changed my belief in the beauty of marriage. But would I do it again? I'm not sure. I have what I feel is an obligation to my kids, to not confuse their lives too much. It's already pretty tricky for them. There's life itself, then there's life as a famous person's kid.
Thumbnail Image Source: collider