Ryan Reynolds - Sandra Bullock Make 'The Proposal' Granny Betty White's 98th Birthday Special With A Sweet Video
Today, Ryan Reynolds took to his social media to share an endearing birthday post for 'The Proposal' granny Betty White with his co-star Sandra bullock, as the lady turned 98-years-old. The video featuring both Ryan and Sandra is unmissable as they sweetly wish Betty White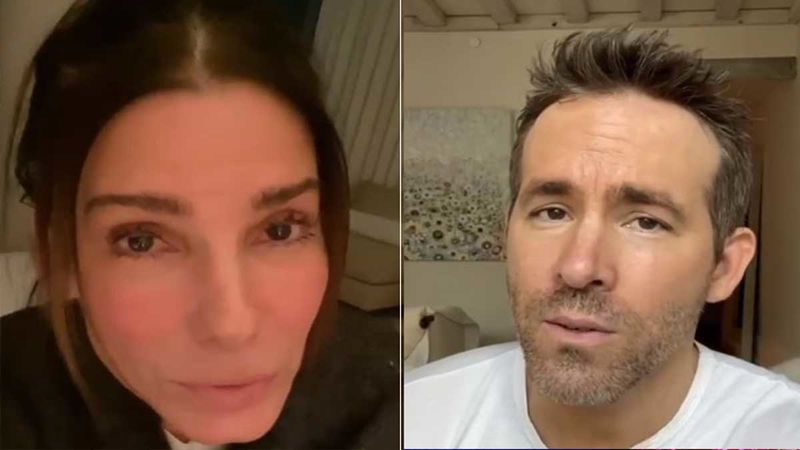 Ryan Reynolds
and Sandra Bullock's 'The Proposal' was an epic film, and just any day, like literally, any day, watching the movie is just so much fun altogether. With Sandra playing the not so romantic boss, to Ryan working under her, the turning events of their relationship in the film and with both the characters falling in love is just another fun romantic watch for us. As Betty White aka Granny from 'The Proposal' played a very crucial role in the film, Ryan and Sandra took to social media to wish their fun on-screen grandmother with an endearing video on her 98th Birthday.
As the video goes on, Sandra shares her 'Happy Birthday' to Betty from Sandy who loves her more than Ryan. While, Ryan goes on to share how he loves Betty more than Sandy, in the funniest way, Reynolds asks Betty what Sandy does for her apart from bringing her flowers. Well, Sandra and Ryan go on with their fun banter, they wish Betty in the most fun way possible.
Needless to say, Ryan Reynolds and Sandra Bullock literally went all out to wish Betty White, and why not, it's her 98Th Birthday.
A Happy 98th Birthday to Betty White.
Image source: Instagram/ Ryan Reynolds