Scarlett Johansson Reveals She Once Flashed Her Vag*na In An Airplane's Bathroom To A Stranger! Says 'The Guy Looked Down And Said Uh; Oh'
Scarlett Johansson, during her appearance on Jimmy Kimmel Live Show, confessed that she once accidentally flashed her vag*na to a stranger on a plane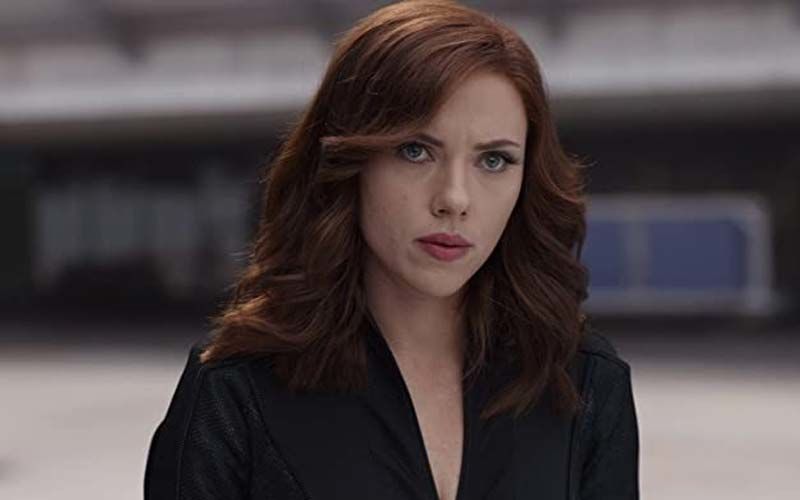 Scarlett Johansson can effortlessly raise temperatures with her hot looks and gorgeous outfits. But she's more than just a pretty face. Apart from being one of the most beautiful A-listers in Hollywood, she has carved a space for herself as Natasha Romanoff or Black Widow. If that doesn't impress you, Scarlett is one of the industry's staunch female figures and does not mince words.

In a career spanning across three decades, the actress has faced her fair share of disappointments and accidental moments. But, did you know, she once accidentally flashed her private parts to a complete stranger in an aeroplane?
During her appearance on the Jimmy Kimmel Live Show Ms Johansson confessed that she once accidentally flashed her vag*na to a stranger on a plane. The Marvel actress shared the embarrassing moment, as she revealed, "It was unintentional, though. Obviously! I was using the bathroom in the plane, as one does, and I guess I didn't lock the door. It happens occasionally. I don't know, I thought I did."
When she stood up to reach out for the toilet paper, a guy opened the door, and the actress splayed her vagina out to him.
Scarlett Johansson further added, "The guy opens the door, he looks down, and he's like, 'Uh…oh! Oh!' I was like, `Close the goddamn door!'" Then she returned to her seat and realised that the whole plane heard her scream, and everyone was like, "Oh, it was Scarlett who was screaming, and it was her vag*na!"
That must have been a scary and embarrassing moment for Scarlett Johansson!
Image Source: Instagram