Selena Gomez Is The Biggest Fan Of Jennifer Aniston's FRIENDS And Here's The Video PROOF
Selena Gomez is over the moon as she is going to be interviewed by none other than Jennifer Aniston on an upcoming episode of The Ellen Show. She is one of the biggest fans of sitcom FRIENDS and she recently proved her love for the series by sporting a show sweatshirt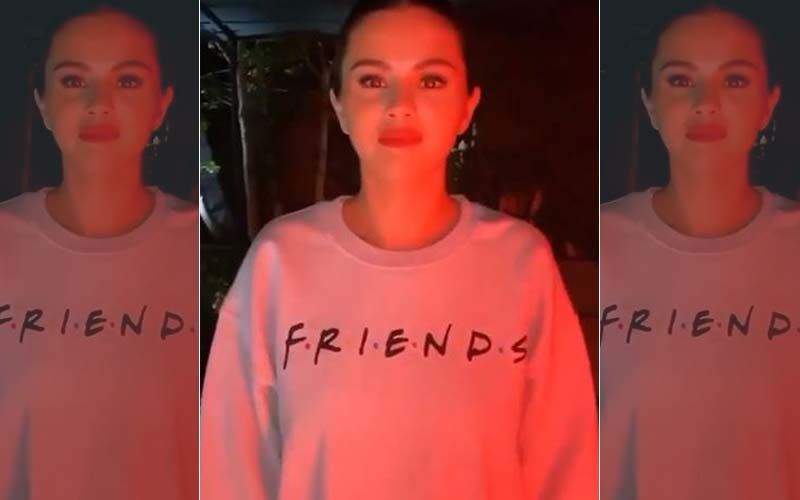 Who doesn't like FRIENDS? The show that first aired 25 years ago is still one of our favourites. Guess, Selena Gomez too is one of us. She is a die-hard fan of FRIENDS and currently, she is on the top of the world as she is going to be hosted by none other than Jennifer Aniston who played Rachel in FRIENDS. She is going crazy about the fact that she is going to be in one frame with Jennifer Aniston and is going gaga over it. Meanwhile, here's another proof stating that she is a FRIENDS fan.
We stumbled upon a video of Selena wherein we see her wearing a FRIENDS sweatshirt. She is probably out for dinner with friends and has worn a sweatshirt that has the show's name written on it. She has posted the video on her Instagram stories where a woman says it's too much for dinner and she just giggles. Well, indeed she is one big fan of the show that starred Courteney Cox, Jennifer Aniston, David Schwimmer, Matt LeBlanc, Matthew Perry and Lisa Kudrow. Watch the video below:
On Ellen's show, while hosting Selena, Jennifer Aniston did recall being good friends with the singer and their love for pizza. She stated, You really are a genuine [Friends] fan. It's amazing. We've known each other for years. You've been to my house. We've had pizza. Girl after my own heart, do we love a pizza or what? We love a pizza," as reported by Elle. Gomez replied to this by saying, "Yes, we do."
Image Source: Instagram/selenagomez