Singer Justin Bieber Denies Sexual Assault Accusations In A Series Of Tweets Involving Ex GF Selena Gomez; Says 'There Is No Truth To This Story' With Proof
Hollywood singer Justin Bieber hits back with proof on his social media after being accused of sexual misconduct by two women. Justin's also mentioned he was ex GF Selena Gomez at that time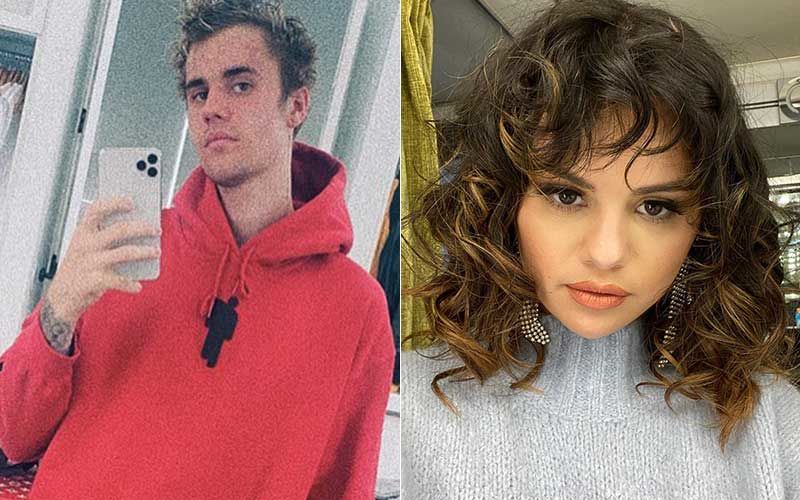 Hollywood singer Justin Bieber has been enjoying his quarantine days with wifey Hailey Bieber and is also helping and donating as much as he can to Coronavirus relief funds. Amidst all that, it was just recently when a woman accused Justin Bieber of sexual misconduct with her back in 2014. Soon after, another woman took to her social media to share a similar incident that happened with her. Reacting to the same, Justin Bieber hit back with detailed proof involving ex GF Selena Gomez and denied claims made at him.
Taking to his Twitter account, Justin Bieber put out his side of the story denying claims made at him. He tweeted, "I don't normally address things as I have dealt with random accusations my entire career but after talking with my wife and team I have decided to speak up on an issue tonight." The singer mentioned in his tweet how he has discussed the random accusations with wife Hailey Bieber and decided to speak up.
The Stuck With U singer then tweeted, "Rumors are rumors but sexual abuse is something I don't take lightly. I wanted to speak out right away but out of respect to so many victims who deal with these issues daily I wanted to make sure I gathered the facts before I made any statement." Justin then continued to share another tweet explaining how the story of him involved with sexual abuse on March 9, 2014, in Austin Texas at the Four seasons hotel has appeared. The singer mentioned he wants to be clear and wrote, "There is no truth to this story. In fact, as I will soon show I was never present at that location." Check out tweets made by Justin Bieber below:
Justin Bieber then went on to share that he was with his ex-girlfriend Selena Gomez at that particular time.
These photos clearly show me on stage with my assistant sidestage and the other with both of us in the streets of Austin afterwards on March 9 2014 pic.twitter.com/WlC6KAvJOZ

— Justin Bieber (@justinbieber) June 22, 2020
Here is article that shows we didn't arrive in Austin that night from Selena's show in Houston until late in the night. https://t.co/BsxCoMasqa

— Justin Bieber (@justinbieber) June 22, 2020
The other reason this story might say I was staying at the four seasons was because a tweet from 2014 on March 10th not the the 9th says they saw me there . This is that tweet pic.twitter.com/piTHxjajvi

— Justin Bieber (@justinbieber) June 22, 2020
However I never stayed at the four seasons on the 9th or the 10th. This person put another tweet up earlier saying they saw me at the restaurant the following night not the hotel pic.twitter.com/K4WHNRlC6k

— Justin Bieber (@justinbieber) June 22, 2020
Moving on, Justin Bieber also shared bills and receipts from his stay at an AirBnB. The singer mentioned that he, along with ex-girlfriend Selena Gomez stayed at AirBnB, rather than the Four Seasons hotel.
For the unversed, one woman named Danielle took to Twitter to share her statement accusing Justin that he sexually assaulted her on March 9, 2020. The lady revealed that she met Justin at an event held at Banger's Sausage House and Beer Gardens in Austin, Texas and mentioned that she joined the singer at Four Seasons Hotel as well where he sexually assaulted her without consent. Moving on, after the Yummy singer denied claims, another woman made similar accusations at the singer and shared an incident that took place in 2015 with her when Justin's bodyguard Mikey invited her to Langham Hotel in New York City.
Anonymous woman accuses Justin Bieber of sexually assaulting her at the Four Seasons in 2014, Bieber's camp deny the claims and say he was staying at an Airbnb on that date. pic.twitter.com/nXMSQMqmpi

— Pop Crave (@PopCrave) June 21, 2020
Meanwhile, as Justin Bieber hits back on Twitter with detailed proof against the accusations made at him, the singer mentioned in his final tweet how every claim of sexual abuse should be taken very seriously and explained why he responded on social media in the first place. The Stuck With U singer also revealed that he will be working with authorities to take legal action as the story is 'factually impossible'.
I won't be using mike lowery anymore as an alias

— Justin Bieber (@justinbieber) June 22, 2020
Every claim of sexual abuse should be taken very seriously and this is why my response was needed. However this story is factually impossible and that is why I will be working with twitter and authorities to take legal action.

— Justin Bieber (@justinbieber) June 22, 2020
The sexual assault accusations made at Justin Bieber come following the allegations levelled against Chris D'Elia and Ansel Elgort.
Image source: Instagram/ Justin Beiber, Selena Gomez