Sophie Turner's Latest Fashionable Outing Has Her Fans On The Hook, 'Is She Really Pregnant?'
Actress Sophie Turner is just leaving everyone on a hook, ever since the news of the actress expecting her first child with Joe Jonas has hit the internet. Her dressing pattern since has been closely observed. The actress is smartly covering her belly either underneath a jacket or opting for flowy apparels, taking off the attention from her belly. In her recent outing she continues with the trend and nailed it!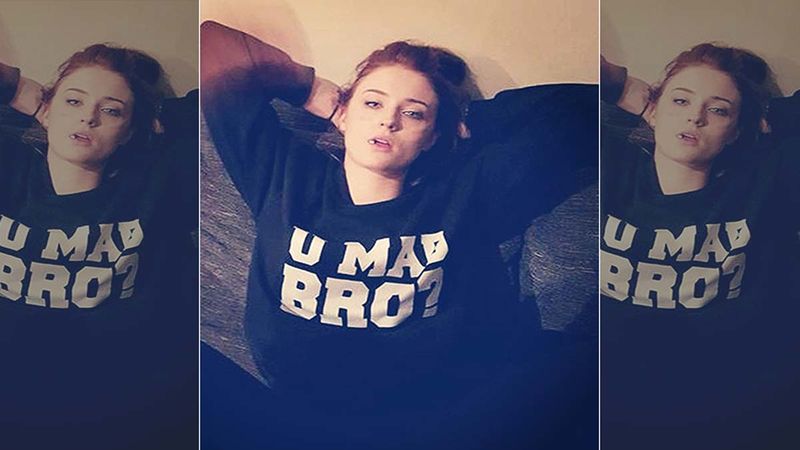 GOT famed actress Sophie Turner is hogging the headlines for being pregnant with her first child with husband Joe Jonas. Though there is no confirmation yet from the actress and the Jonas family, her choice of apparels is hinting at it. The actress is wisely dressing up to keep her fans on a hook and letting the guessing game around her pregnancy rumours continue, as she remains tight lipped about it. This time around she was spotted with hubby Joe in yet another outfit that got us thinking, is she or is she not?
As per reports in Hollywoodlife.com, the actress was seen in a checkered flowy dress, swelling outwards around her hips and waist. Pairing it up with knee length high boots, but grabbing our attention was the way she held her bag right in front of her stomach. Seems like the actress is playing by phrase curiosity kills the cat and nailing it to, by keeping her fans guessing about this new phase in her life. Time and again her body language and clothing has hinted of the actress expecting, but no confirmation from the actress, has left many on the hook.

In the picture she is seen with hair kept loose open and accessorizing her look tiny pair of earrings, rings and a wrist watch.
Image Source: Instagram/sophiet