Spider-Man: No Way Home Trailer Leaks Online; Tom Holland Shares A Cryptic Note, Makers Release Official Trailer Next Day
The trailer of Tom Holland's 'Spider-Man: No Way Home' has been dropped a day after it allegedly leaked online. Hours after its leak, the actor has shared a cryptic note for his fans.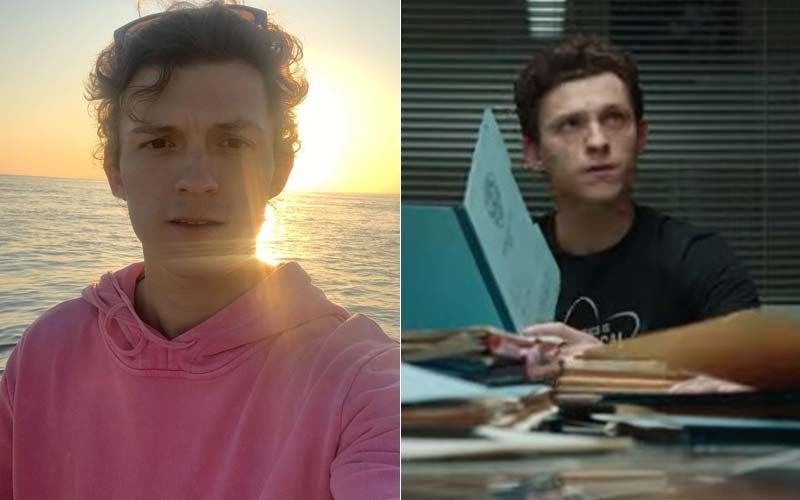 Tom Holland's forthcoming movie 'Spider-Man: No Way Home' is one of the highly-anticipated films releasing this year. The film is Holland's third solo adventure and also prominently features Benedict Cumberbatch's, Doctor Strange. The trailer of the movie was released on Tuesday, a day after it was leaked online. On Sunday, August 22, a video claiming to be a trailer for Spider-Man No Way Home surfaced on social media platforms. Although the original leaked video has since been taken down, Hollywood Reporter has confirmed the legitimacy of the trailer.
Hours after the leak of the trailer, Tom Holland took to his Instagram story and penned a cryptic post. He wrote, "You ain't ready." The makers have now finally released the trailer and it has left everyone impressed. The trailer has been dropped a day after it allegedly leaked online and Sony went into a firefighting mode to control its spread.
The Avengers: Endgame star also shared the trailer on his Insta, writing, "Spider-Man - No Way Home You've waited long enough... I told you, you weren't ready."
The trailer begins with Peter asking Doctor Strange (Benedict Cumberbatch) for help, and to reverse time. In short, Peter wants to go back to the time when no one knew he was Spider-Man. It's a tricky request, but Doctor Strange obliges. In the thrilling trailer, we get to see a lot of action, the return of the old villains from the 2000's hits, including the hint of Green Goblin and Dr Octopus right at the end.
Check out the post & trailer:
Zendaya, JB Smoove, Jacob Batalon and Marisa Tomei will be seen reprising their roles from the previous movie. Additionally, Benedict Cumberbatch will be seen as Doctor Strange and will also assume the role of Peter's mentor.

'Spider-Man: No Way Home' is slated to hit theatres on December 17.
Image Source: Instagram/tomholland