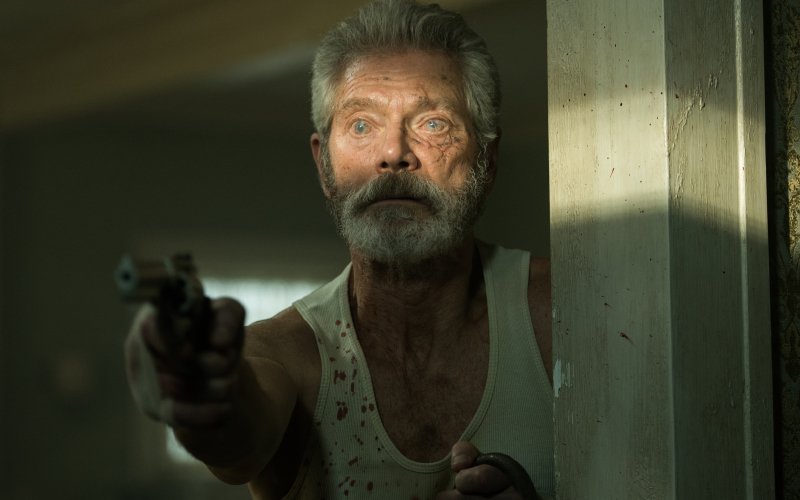 Your browser does not support the video tag.
Stephen Lang's look of the The Blind Man in the upcoming horror flick Don't Breathe has got the Internet talking. SpotboyE.com brings to you all the deets about the character and the look.




The Blind Man is ex-US military officer, who loses his eyesight to a shrapnel. To portray the character, Lang wore special contact lenses to get that clouded look. And what's more, it also prevented him from seeing clearly.




Speaking about the character, Stephen said:
"The nature of his blindness is war wound; it's shrapnel that shredded the eye. So it's not just being born blind. It's not a normal eye. They've been ripped up a bit. As fine an actor as I am … I can't do that. So you create the lens. But I think we conferred about it and they did a very smart, canny job of it. It's not that sort of zombie-like or white horror lens that you'll see.




When asked about how much he could actually see, the actor revealed: "Just shadows".


Image Source: thinkinccommunications