Steven Spielberg's Daughter Mikaela Says Being A Sex Worker Helped Empower Herself: 'I'm Able To Work For Myself And Do What I Want'
Steven Spielberg's daughter Mikaela, who works as an adult entertainer revealed how being a sex worker has helped her express herself. The 24-year-old opened up about how she can work for herself and fulfill her basic needs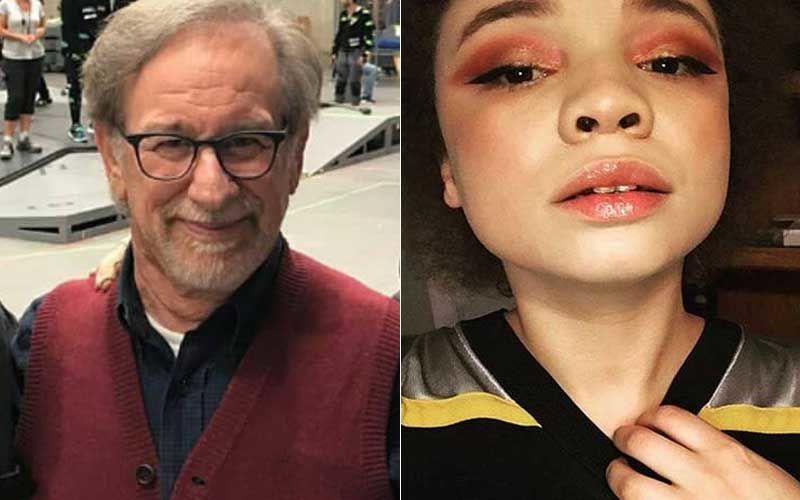 Steven Spielberg's daughter Mikaela Spielberg made it to the headlines sometime back after she revealed she works as an adult entertainer. In an interview with The Sun, Mikaela revealed that she has been in the profession for quite a long and mentioned that her parents are also supporting her decision. Now, Mikaela talks about working as a sex worker. Steven Spielberg's daughter, who has now made her name in the adult entertainment industry by collaborating with an online platform, to showcase her content opened up about how she can work for herself and fulfill her basic needs.
Speaking with Hollywoodlife, Mikaela Spielberg spoke about her work and opened up on her partnership with the online platform. She said, "Sex work, is work. That's why platforms like ManyVids are so important and shine in comparison to other online platforms." As the young porn star is gaining a lot of attention after her live cam 'sexy show', sharing more about her work, Mikaela added, "[My work] helped me meet my basic needs without kneeling to the ugliness of a job that puts me at strict corporate mercy."
Steven Spielberg's daughter further explained how she is happy to be with a brand and revealed how being a sex worker has helped her express herself. The 24-year-old said, "I'm happy to be working with a brand…that has built a community for sex workers to feel empowered and to express themselves. I'm able to work for myself and do what I want, when I want, on my own terms." Sharing further why she does not want to follow in her dad's footsteps, Mikaela said that the traditional film industry does not interest her.
Image source: Instagram/ stevenspielbergfans