Supermodel Naomi Campbell Wears Coronavirus Combat Gear To Airport; Dons Hazmat Suit With Surgical Gloves And Mask - PICS
Never take a chance is supermodel Naomi Campbell's mantra. The scorcher's recent airport outing included Coronavirus combat dressing complete with a hazmat suit, surgical mask, gloves and goggles. The English scorcher posted the pictures to her Instagram page and wrote, Safety first NEXT LEVEL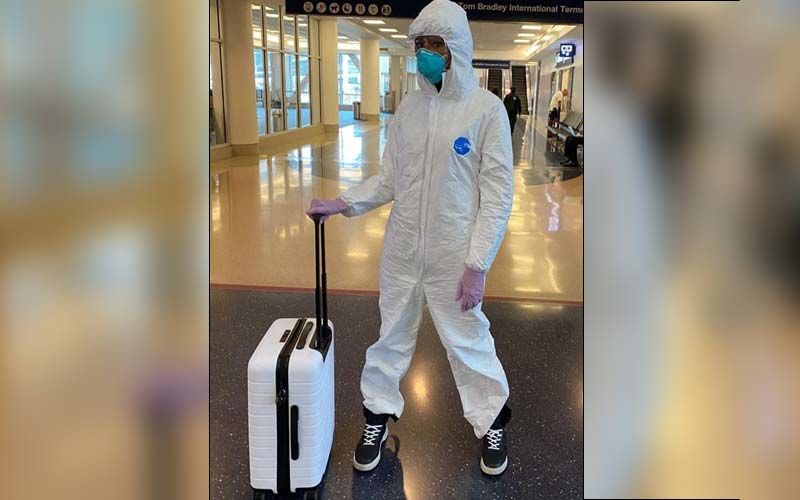 Never take a chance is supermodel Naomi Campbell's mantra. The scorcher's recent airport outing including Coronavirus combat dressing complete with a hazmat suit, surgical mask, gloves and goggles. The English scorcher posted the pictures to her Instagram page and wrote, Safety first NEXT LEVEL. The lady is known to be an avid santizer, if there exists a word like that. A few months back she shared a video of her flying routine with her fans.
Taking a fight from Doha, Qatar, she was seen slipping into rubber glover, sanitising her plane seat with disinfectant wipes. She later spread her own cover on the seat before plunging into it while wearing a mask all the time. This was back in July 2019 when there was no Coronavirus in our lives. But now that the facts are before us and the scare is as real as it gets, what with WHO declaring the virus a global pandemic, expect the unexpected from Naomi.
Like she says in her post, her precautionary measures and look are indeed, 'NEXT LEVEL'. But then, a wise man once said, better safe than sorry.
Meanwhile, a short while back we told you that Hollywood actor Tom Hanks and his star wife Rita Wilson have tested positive for Coronavirus.

Hanks reported the news confirming his worst fears, "We felt a bit tired, like we had colds, and some body aches. Rita had some chills that came and went. Slight fevers too. To play things right, as is needed in the world right now, we were tested for the Coronavirus, and were found to be positive."


Image Source:- instagram/naomi, youtube/naomi