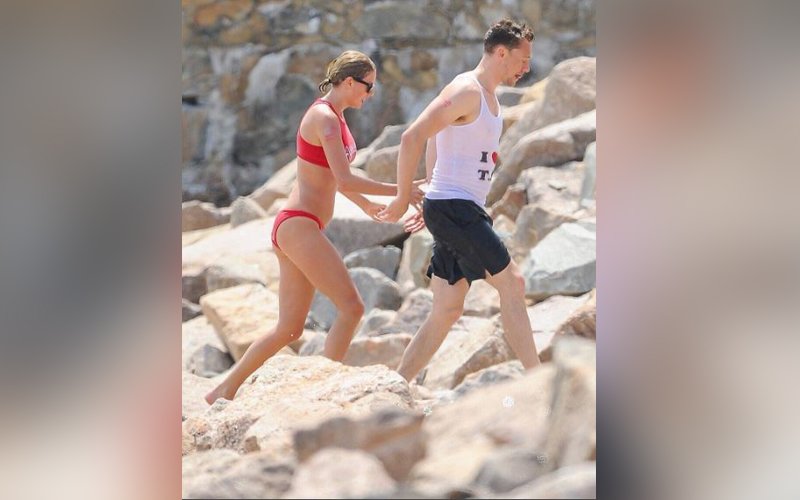 Taylor Swift and Tom Hiddleston definitely know what makes for a romantic getaway.

The two were back in Rhode Island and frolicked the holiday away with Tom proclaiming his love via T-shirt.The t-shirt said, 'I heart TS'. No prizes for guessing who TS is.

Taylor looked smashing in a red bikini with a top that said 'America' in a classic font. She showed off those curves, even as she was inseparable from her man.

The get-together was attended by Ryan Reynolds and Blake Lively, Gigi Hadid, Cara Delevingne, Karlie Kloss, Ruby Rose and Uzo Aduba. Blake was also sporting a baby bump in her beachwear with hubby Ryan around.




Yea, you read that right, Deadpool and Loki were at the beach but we can't get over Tom's T-shirt.


Image Source: instagram/taylorswiftupdates