THROWBACK: Johnny Depp Confesses 'I Tortured Leonardo DiCaprio' While Shooting 1993 Classic-'What's Eating Gilbert Grape': 'He Was Always Talking About Video Games'!
Johnny Depp confessed that he 'tortured' Leonardo DiCaprio and shared that the latter also used to ask for a cigarette drag while hiding from his mother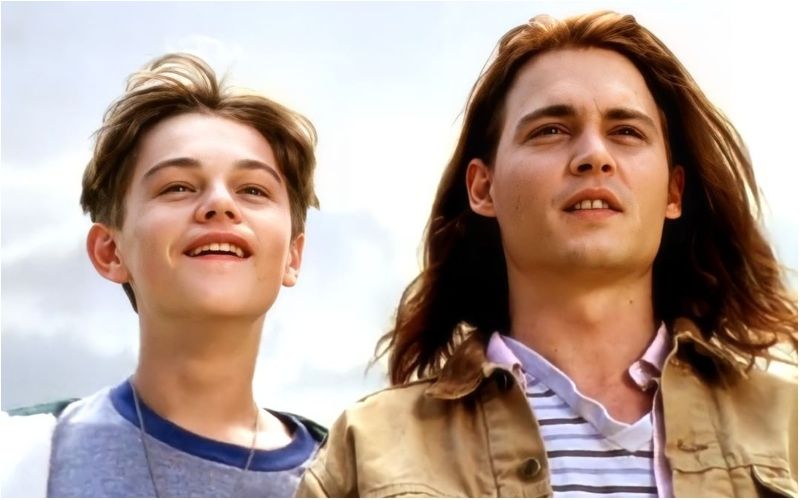 In a career spanning over three decades, Johnny Depp has managed to carve his niche in Hollywood. Interestingly his performance with Leonardo Di Caprio in the 1993 film What's Eating Gilbert Grape received global appreciation.

For the unversed, the two played brothers and Leo was just 19 years old, while Johnny was in his early 30s.
In an old interview, Johnny confessed that he 'tortured' Leonardo DiCaprio during the filming of the 1993 classic. Depp said that he was going through a hard phase while filming What's Eating Gilbert Grape, and because of that he gave rough treatment to Leonardo on the set.
Talking to Cosmopolitan in an old interview, Johnny Depp had shared, "It was a hard time for me, that film, for some reason. I don't know why. I tortured him. I really did."
He added, "He was always talking about these video games, you know? I told you it was kind of a dark period. I was like 'No, I will not give you a drag of my cigarette while you hide from your mother again, Leo.'"
What's Eating Gilbert Grape was one of the most critically acclaimed films of 93' and it featured Johnny playing the role of a grocery store clerk while a 19-year-old Leonardo essayed the role of his intellectually disabled younger brother. The latter garnered immense love and appreciation from the critics and the audience equally.
Well, talk about his recent films, Johnny was last seen in Minamata which was released in 2020 and was based on the book of the same name. Before this, he appeared in the 2019 film Waiting for the Barbarians. He will soon be making his debut in the French film industry with L a Favorite.
Image Source: Instagram/tourniqutt