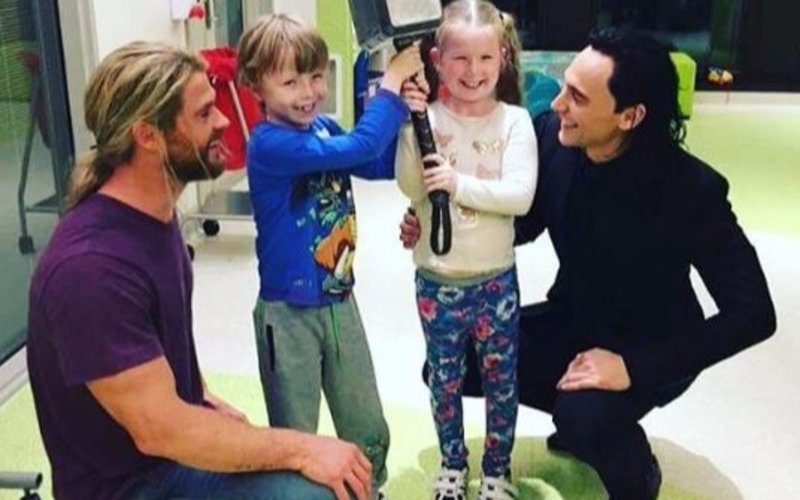 Your browser does not support the video tag.
Tom Hiddleston and Chris Hemsworth were snapped a couple of hours ago making the wish of two cute children come true. Hiddleston was quite kicked about it and posted a pic of him with Chris and the children on his Instagram account.
The pic has them in a chill mode with two kids who are holding – hold your breath – the legendary hammer of Thor. And there are grins all around. The children look super-excited and happy. Who wouldn't be?
This photo just goes to prove that Chris and Tom are becoming the thickest of friends and are genuinely enjoying their time shooting for the film.
Thor: Ragnarok is the third film in Marvel's Thor franchise. It will be the fourth time that Tom and Chris will face each other as Loki and Thor. The film releases in 2017.
Thumbnail Image Source: instagram/twhiddleston