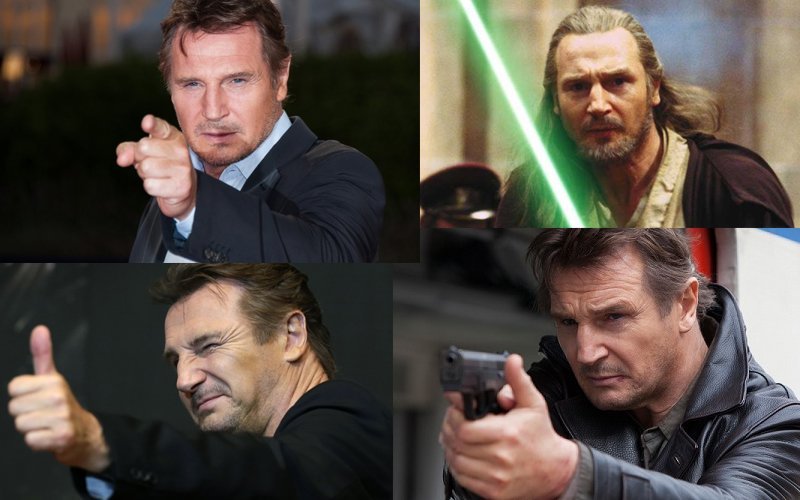 Your browser does not support the video tag.
Liam Neeson turns 64. The Taken star's gravelly voice and stone face helped create some awesome characters in Hollywood. We list his top five performances:
#1 Bryan Mills (Taken Franchise) (2008 – 2014)
Liam Neeson played the ex-CIA operative who's now a loving and protective husband and father and wowed audiences. The intensity that Liam added to the character made the film a cult favourite and spawned two sequels.
#2 Ra's al Ghul (Batman Begins, The Dark Knight Rises) (2005 – 2012)
Liam Neeson played the mysterious, evil R'as Al Ghul. He added his special touch to the franchise, gearing it up for greatness. He made his debut as the Batman super villain in 2005 and returned to the franchise in Batman: The Dark Knight Rises in 2012 for a cameo. Liam's performance as R'as has had a lasting impression on the franchise, gearing it up for greatness.
#3 Aslan (The Lion, the Witch and the Wardrobe Franchise) (2005 – 2010)
Who do you turn to when you want someone to bring wisdom, discipline and subtle ferocity in Hollywood? Liam Neeson tops that list. Liam put life into Aslan, the Lion who is the King of Beasts in the story-line and created a memorable character.
#4 Oskar Schindler (Schindler's List) (1993)
This was a story that needed to be told to an entire generation and director Steven Spielberg decided to with some of the best names in the business. The multiple Oscar winner film had Liam Neeson in the titular role and he was nominated for an Academy Award for Best Actor.
#5 John "Hannibal" Smith (The A-Team) (2010)
The A-Team was a hugely anticipated film and there were a lot of expectations from everyone in the cast. Particularly, Liam Neeson was playing John "Hannibal" Smith, the captain of the team. The film was a typical popcorn flick but the characters turned out to be memorable, with Liam leading the cast.
These are our favourite performances of Liam Neeson. Which are your favourites? Tell us in the comments section.

Thumbnail Image Source: lifesitenews, bcheights, cinemablend & amazonnaws