While Miley Cyrus Reveals 'There Was Too Much Conflict' In Her Marriage With Liam Hemsworth He Continues To Focus On His Girlfriend Gabriella Brooks
Just recently, Miley Cyrus revealed that there was too much conflict in her marriage with Liam Hemsworth and here's how he reacted to her statement. Read on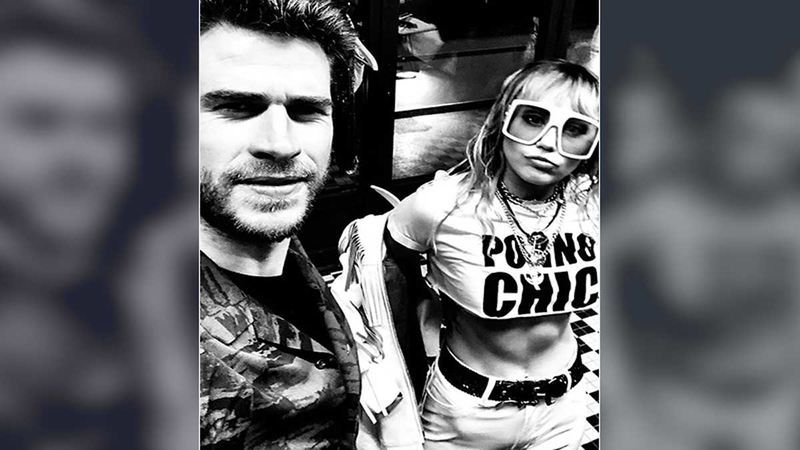 Pop singer Miley Cyrus and actor Liam Hemsworth's relationship has been grabbing headlines ever since they got into a relationship. Now that the two have parted their ways, they will probably live in fans' hearts forever, admit it or not. They dated off and on for a decade and eventually got married before calling it quits for good last year which obviously broke billions of their fans' heart. Nevertheless, just recently, Miley Cyrus revealed that 'there was too much conflict' in her marriage with Liam Hemsworth. While speaking in The Howard Stern Show, Miley revealed that she wants a partner who can be her anchor.
"There was too much conflict... When I come home, I want to be anchored by someone. I don't get off on drama or fighting," she said in the interview. While narrating the story of their Malibu home burning down in California Wildfire, she admitted that Liam still holds a special place in her heart as she said, "I really do and did love him very, very, very much and still do, always will." Meanwhile, a source close to Liam told Entertainment Tonight how he is not upset with her statement but in fact, is continuing to focus his relationship with his newfound love Gabriella Brooks.
"Liam Hemsworth isn't upset by the recent interview Miley did where she says there was too much conflict in their marriage. Liam was very hurt when they initially broke up, but he has moved on now and is happy with Gabriella," the source shared. The source even mentioned that Liam and Gabriella share the same values and she gets along well with his family. "Their relationship is easy-going and they have similar upbringings and backgrounds," the source added.
Image source: Instagram/ mileycyrus