WWE Star John Cena Looks Unrecognisable As He Wears Prosthetics For His Prank Series The Substitute
WWE wrestler-turned-actor John Cena will be seen in a new avatar for the prank series titled The Substitute. The actor took some help from prosthetics and his new look is unmissable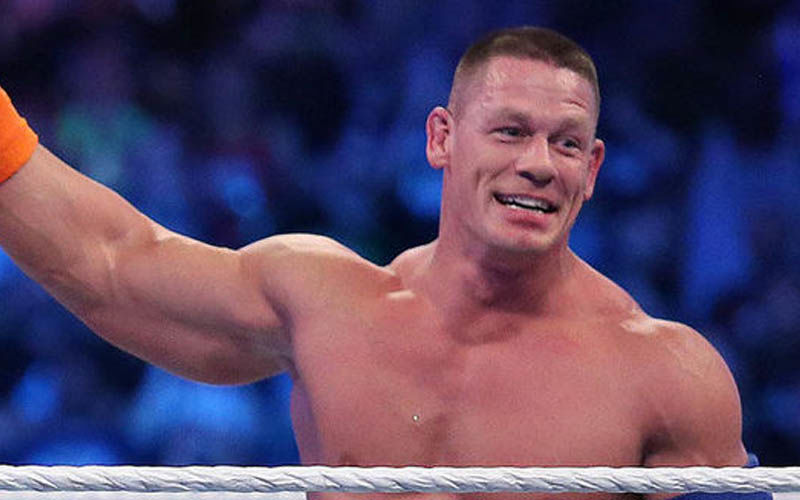 WWE star John Cena's makeover for the prank series, The Substitute will definitely make you wonder if he is actually John or not. Well, the wrestler will be getting into a new avatar for the series but takes the help of prosthetics. His look which is currently breaking the internet has Cena sporting a big beard, wig, beer belly and prosthetics. To be honest, it is pretty hard to recognise Cena in this new look. The WWE star will be guest-starring on Nickelodeon's upcoming series and here's the first look in this sneak peek photo.
According to eonline, John used a full costume and prosthetics to transform into three different camp counsellors all in the name of pranking campers. He was a quirky environmentalist, a fearful fire safety expert and a CPR instructor with an unusual best friend. The show will premiere on October 4. Well, before we could see his look onscreen, here's his look below:
Talking about Cena, he gained a lot of popularity after adopting a persona of a trash-talking rapper WWE. He won his first singles title, the United States Championship, in 2004. The next year, Cena would win the WWE Championship for the first time. Following that, Cena's character transitioned into a "Superman-like" heroic figure.
On the film front, John will feature in Playing With Fire and Fast & Furious 9. As the massive franchise recently released its first spinoff, Hobbs & Shaw, the main cast which includes Cena, Dwayne Johnson, Vin Diesel, Jason Statham, Ludacris Michelle Rodrigues, to name a few, are going to take this car game another level on 2020's Fast & Furious 9 before moving to the tenth instalment for summer 2021. That's a lot of fast cars coming our way!
Image source: express.co