Aaditi Pohankar Clarifies Her Side After Being Slammed By Diet Sabya For Non-Payment Of Dues
Netflix web series She's actress Aaditi Pohankar came under the radar of Diet Sabya for non-payment of dues to stylist Pujarini Ghosh. The actress taking to her Instagram account clarified her side captioning her post as, 'Every story has two sides'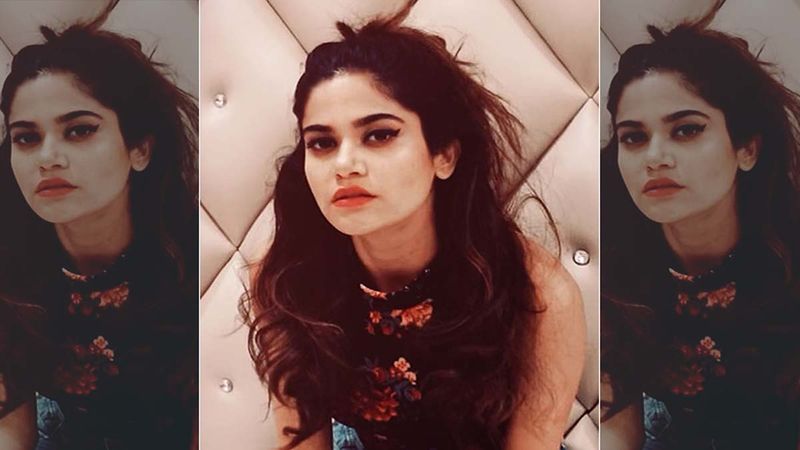 Unlike usual times when Instagram account, Diet Sabya takes a dig at people caught in a copy act, the account slammed an actress for non-payment of dues. Just to give you a background of it, actress Aaditi Pohankar seen in Netflix's web series She was held responsible for non-payment to stylist Pujarini Ghosh. The stylist after several failed attempts connected with Diet Sabya and narrated an incident that later got this Instagram account to slam the actress. Following this online slamming, the actress too opened up on the same, a couple of hours back.
Aaditi taking to her Instagram account narrated the entire incident clarifying her side. In a long write-up shared as an image on her Insta, she mentioned how Pujarini got her clothes which did not fit at all and same was conveyed by the actress as well. However, due to some circumstances, the actress had to use one of the images, where she slipped into an outfit arranged by the stylist. Thus, as per Aaditi's posts, the two mutually agreed on a figure and the sum was paid to the stylist in the month of October.
Later, there was no contact between the two until this Diet Sabya slamming post went up. The actress feels if Pujarini had to be compensated for her work despite her errors, she could have got in touch with the actress. And not malign the actress, the OTT platform and even the production banner.
On a concluding note, she apologized to the OTT platform and production banner for being dragged into this unnecessarily. She also mentioned of not commenting on this matter any further.
Image Source: Instagram/aaditipohankar