AK Vs AK: Nawazuddin Siddiqui's Special Cameo In Anil Kapoor And Anurag Kashyap Starrer; Nawaz Says, 'I Can Never Say No To Him' - EXCLUSIVE
As AK Vs AK's trailer is turning out to be a hit, here's another addition to the stellar cast. Nawazuddin Siddiqui will be joining Anil Kapoor and Anurag Kashyap for the Netflix original.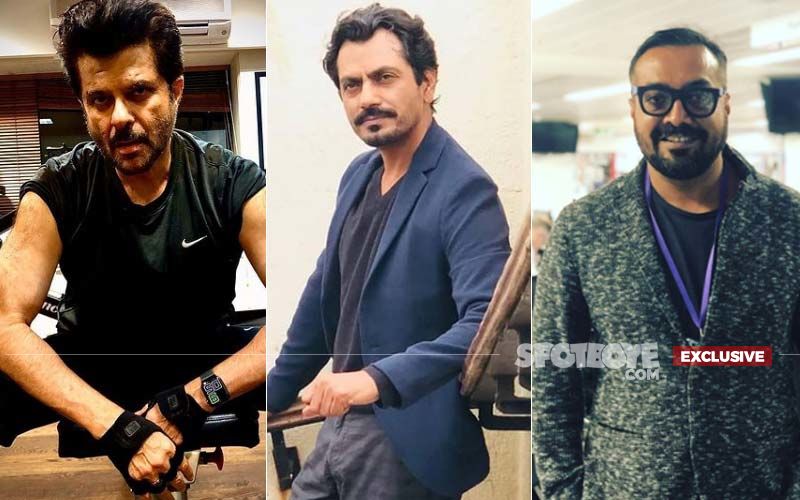 By now everyone knows Vikramaditya Motwane's AK Vs AK has Anil Kapoor and Anurag Kashyap playing themselves. What is not known is that Nawazuddin Siddiqui has a very interesting cameo in the film. Like the two AKs, Nawaz plays himself. But he is not seen in the film. Only heard. That's right! Nawaz is a voice on the phone in a sequence where an enormously agitated Anurag Kashyap is heard talking to the actor after his team member informs Anurag that Nawaz has refused his latest offer.
"How dare you refuse my offer? I'm the one who made your career with Gangs Of Wasseypur," Kashyap screams to Nawaz who is on the other side of the phone. Nawaz remains calm and replies that the price being offered doesn't suit him, and he disconnects the phone. One doesn't know if this incident actually happened in real life. But it sure as hell is an interesting talking point, pun intended.

Says Nawaz, "Anurag Sir and I have practically grown together in the film industry. I can never say no to him, even if it is to play a voice on a phone, rejecting his offer is out of the question."
AK Vs AK releases on Netflix on December 24 and the marketing strategy of Motwane's film is already making the right noise. But the film soon landed in trouble when the Indian Air Force called out the makers for the wrongful portrayal of the uniform adorned by Anil Kapoor. Kapoor later released a video message apologising to IAF.
Image source: instagram/anuragkashyap10/nawazuddin._siddiqui/anilskapoor,youtube/netflixIndia/passionneverdies