Anjum Fakih On Her Intimate Scene With Ronit Roy In Kehne Ko Humsafar Hai 3, 'I Was Not Awkward'
Ronit Roy and Anjum Fakih did have to perform a host of intimate scenes together and seeing their sizzling on-screen chemistry, we can say that they did complete justice to their roles.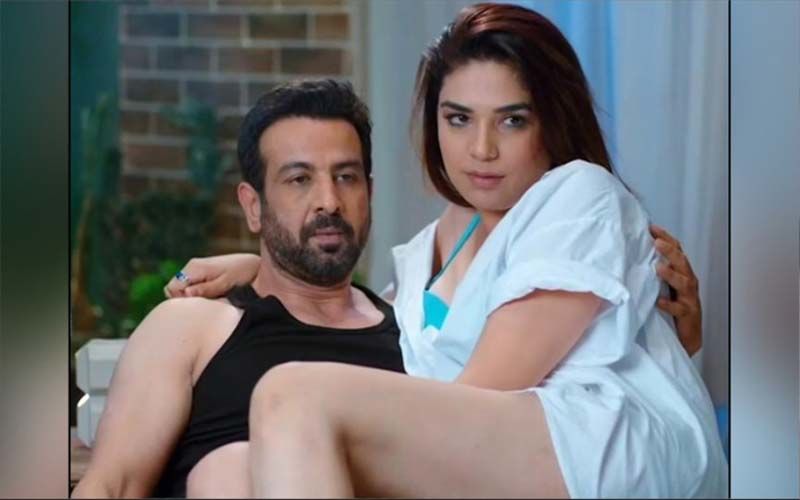 Kehne Ko Humsafar Hain 3 is winning hearts aplenty. The stars too aren't too far behind as Ronit Roy seems to be getting all the plaudits for his role while Anjum Fakih is garnering a lot of appreciation as well. With their characters Nisha and Rohit being romantically involved with each other, the duo did have to perform a host of intimate scenes together. But seeing their sizzling on-screen chemistry, there's no prize for guessing that the duo has done complete justice to their roles. Being a huge admirer of Ronit and his acting skills, Anjum describes how she was able to perform these bold scenes since the actor made her feel completely at ease.
Speaking about her co-star Ronit Roy, Anjum shares, "I have closely followed Ronit's work and have grown up seeing him on television. For me, he will always be Mr. Bajaj. In fact, when I got to know that I will be working with him for Kehne Ko Humsafar Hai 3, I immediately jumped at the opportunity. He's such an experienced artist and there is so much that one can learn from him by just being around and observing him on the sets. The way he conducts himself and comprehends the scenes is just amazing. As far as the intimate scenes are concerned, all of us are very professional and it was not at all awkward for me, as Ronit made me feel very comfortable. At the end of the day, we are artists and it is our job to give a satisfactory shot and do justice to the script and character".
Recently Ronit Roy did an Instagram live with us where he revealed how his friends and family reacted to his all new character, " I am happy that not just my fans but friends and family also liked my character of Rohit Mehra. Though seeing me in such a role was quite unexpected for them as I haven't done something like this before. There is always an image that moves with the actor. Fortunately, I don't have such a strong image. People like to see me in different roles. But a character like this always scares an actor about being disliked by the people and I also got such reactions initially from my fans when the trailer came out. What I told them was that it is just a perspective, once they see all the 10 episodes, the circumference around the character will get clear to them".