Asha Negi On Khwabon Ke Parindey: 'I Want To Be Free In Life, I Can't Be Caged -EXCLUSIVE
Khwabon Ke Parindey starring Asha Negi, Manasi Moghe, and Tushar Sharma is directed by Tapasvi Mehta and is currently streaming on Voot. In an exclusive interview with SpotboyE Asha Negi reveals the reason doing the show, why she is known as a wild child and much more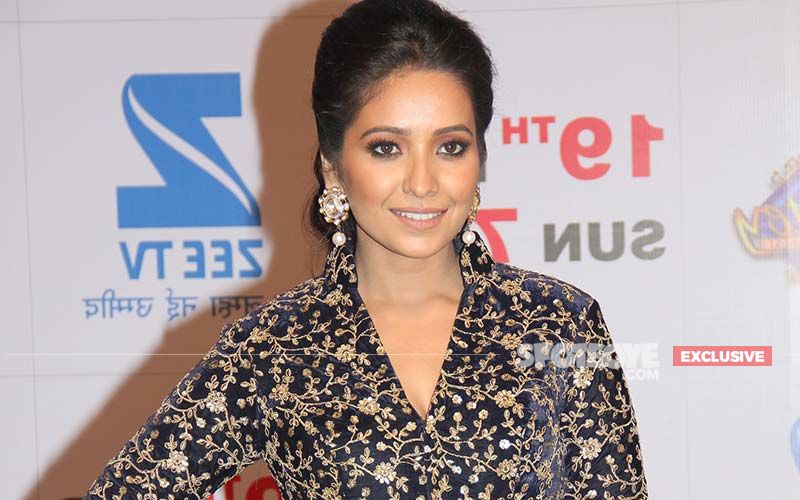 The character of Bindiya in Khwabon Ke Parindey, is something very different than what you have done in the past, and lately, you are experimenting with your characters and roles. So is it a conscious decision to do so?
Yes, definitely because I feel a lot of my characters that I have played previously have been very goody-goody, very good girl, daughter, good daughter-in-law type characters. But now I have become very clear about my career choices and I want to experiment more I want to keep challenging my inner actor. I want to keep trying new things and that is one of the reasons for choosing this character, this show, and I am really excited for people to watch me as this character because it's so much fun yaar.
So this character Bindiya is described as the wild child are there any similarities between Bindiya and Asha?
Quite a lot. I would say Asha is half of what Bindiya is like 50-60% of Bindiya. My friends also say that oh this is you, you are playing yourself. So that's how Asha is in real life. I have those faces also, I have those parts inside me. It was a lot of fun because Bindiya is very bindass, a wild child kind of a character and also I am a little like that, so yes it was a lot of fun. I am a wild child in bits and parts.
What has been the reaction of your family?
People are really excited and curious about it because it looks so much fun and something that I have not done before. Family is very excited they want to see me in this character, they want to see the show and I feel it's a very coming-of-age film, coming of age show, which a lot of people will relate to, a lot of youngsters will relate to and yes it's a lot of fun and it's going to be a very easy watch it's the best thing to do while you are sitting inside your house during this pandemic so yeah.
When one travels there is always something that they learn about themselves. While you were doing this show what is something that you learned about yourself?
There were so many things, frankly, the show actually changed all of us, all the cast would say that. I feel that this show changed me a lot because we were there for more than two months in Australia and that to like all in outskirts places, there were like no human beings, there was hardly anyone around. I became very aware of myself at that time; I realized that is so much more that I want from life and not just like keep on working or what life is right now. I started writing a journal when I was doing the show. I also realized that I am good with just being with myself, I love my company. There is one Parinda inside me also. I want to be free in life, I can't be caged. Like nobody can tell me what to do and what not to do. I want to do everything I want to try everything.
So if given a chance right now to try something what's the first thing that comes to your mind you want to try?
I really want to learn to play the piano. You know this pandemic I started learning how to play the Ukulele and right now I am in the beginner stage. But I want to learn piano and I hope I can one day.


Image source: SpotboyE archives, Instagram/ashanegi