Campus Diaries: Internet Sensations Harsh Beniwal- Saloni Gaur Share Their Experience Of Working Together In This MX Original Series
Campus Diaries stars Harsh Beniwal and Saloni Gaur speak about their experience of shooting for this coming of age drama on MX Player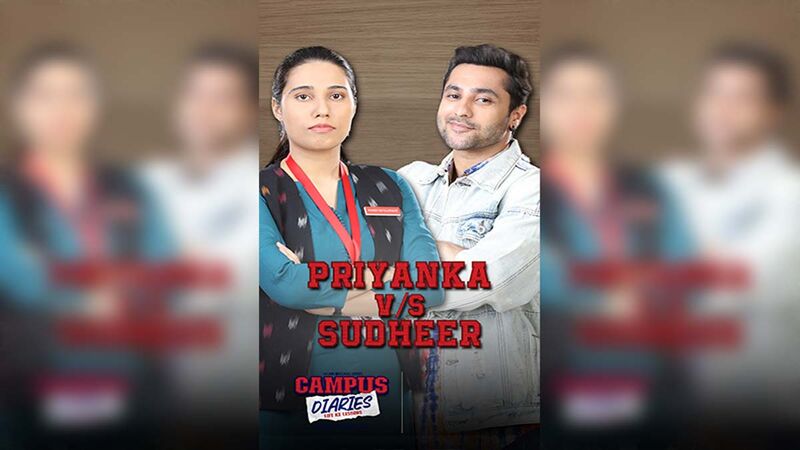 Get ready to witness a new coming-of-age drama of five students that not promises to bring back adventures of campus life but also highlights the many conflicts and important social issues that ultimately shape your lives as you stand on the brink of adulthood. The 12 episodic MX Original Series 'Campus Diaries' will portray the lives of 5 characters who go through a range of emotions like heartbreak, coming to terms with oneself and all the non-academic stuff that goes into making your college life memorable. The show stars internet sensations Harsh Beniwal and Saloni Gaur, along with Ritvik Sahore, Salonie Patel, Abhinav Sharma and Srishti Ganguli Rindani in key roles.
The makers have already released its intriguing trailer and it looks quite promising. Watch it here:
Apart from the routine masti and friendship plots, the MX Player show will discuss issues like ragging, discrimination, one-sided love stories, rampant drug abuse and toxic relationships as well which are relevant youth topics that are lesser explored.
Harsh and Saloni play adversaries in the series since both wish to stand for Hostel Secretary elections. Harsh Beniwal plays Sudheer - the quintessential politics enthusiast, not good at academics, but gifted with people skills and organizing stuff while Saloni plays Priyanka, a smart and independent young woman who stands up for causes and is the righteous one. While she doesn't have many friends, her do or die spirit leads the way for her.
Watch their promo here:
Talking about her shooting experience, Saloni shares, "This series has a little of everything, there's drama, emotion, some action and I really think that the topics we've covered will appeal to one and all. These are all issues which either we've experienced or have seen others in our friend circle go through similar such incidents. Working with this cast has been so much fun and I am really looking forward to the launch of the show."
Harsh Beniwal added saying, "I really took this opportunity to relive the college days that I couldn't enjoy and this entire drive for youth politics opened my eyes to a whole new facet of campus life that I didn't even know existed. Priyanka, essayed by Saloni makes for a worthy opponent for my character Sudheer and you will definitely see the sparks fly when these two come face to face."
Created by Prem Mistry and Abhishek Yadav, all episodes of Campus Diaries will start streaming for free from 7th January 2022 – exclusively on MX Player.
Image Source: MX player