Chris Hemsworth AKA Thor Is Overwhelmed By The Popularity Of Marvel Films In India; Recounts His Experience Shooting For Extraction
Chris Hemsworth shared his experience of shooting for Extraction in India, and how overwhelmed he was by Marvel films' popularity here. He says he never experienced anything like India before.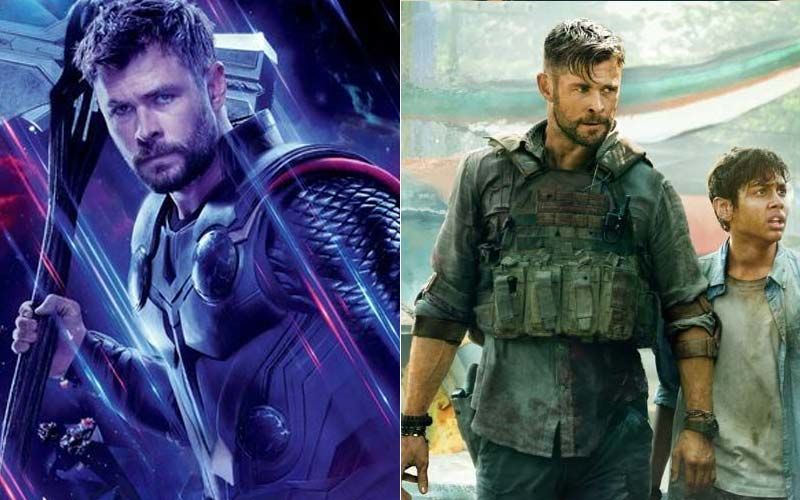 Chris Hemsworth, most popularly known for playing Thor in Marvel films opened up about shooting in India for his upcoming Netflix thriller Extraction, produced by Avengers: Endgame directors Joe and Anthony Russo. This film is one of the most anticipated ones and also features Indian actors Pankaj Tripathi, Randeep Hooda, Priyanshu Painyulli, Rudraksh Jaiswal. Chris Hemsworth shared his fond memories and revealed that was overwhelmed as he saw people's enthusiasm, as he hadn't realized how popular Marvel films were, in India.
While speaking to IANS via video call, Chris said, "I loved shooting in India. The people were incredible. I didn't realise how popular the Marvel films were in India. So that was, at times, overwhelming." He further added that there was a lot of positivity and enthusiasm for all of them as well as the crew. "During shooting, we had hundreds and thousands of people on certain days lining up on the streets and up on top of bridges and in buildings, you know, after every take, cheering and applauding. I've never experienced anything like it. And as I said, I have such fond memories of India and the people there," he said.
While shooting for Extraction, Chris Hemsworth shot in Ahmedabad and Mumbai, in 2018. Chris was all set to promote his film in Mumbai, but the promotional tour of the film was called off because of the Coronavirus pandemic.
Extraction stars Chris Hemsworth, David Harbour, Golshifteh Farahani, Priyanshu Painyulli, Randeep Hooda, Rudraksh Jaiswal, and Pankaj Tripathi. It is produced by Joe Russo, Anthony Russo, Mike Larocca, Chris Hemsworth, Eric Gitter, and Peter Schwerin and it will premiere on April 24, on Netflix.
ALSO READ: Extraction Trailer India Premiere: Chris Hemsworth Embarks On A Deadly Mission; Russo Brothers' Netflix Thriller Will Keep You On The Edge
Image Source: YouTube/Netflix India, Instagram/chrishemsworth, tvtropes.org