Cyrus Sahukar On His Series Potluck: 'It Is A Dramedy, But Shown In A Subtle Way' - EXCLUSIVE
Cyrus Sahukar, Ira Dubey starrer Potluck is slated to release on 10 September, on Sony Liv. Cyrus who plays the father of three in the series talks about the show, reconnecting with his Aisha co-star Ira, working with three kids and more.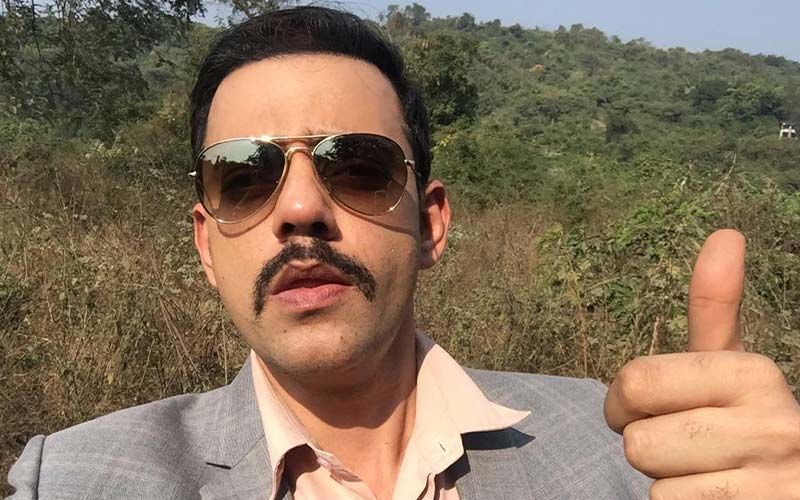 You have worked with director Rajshree Ojha in Aisha and Potluck will be your second with her, how was working with her this time?
Aisha, I feel over the years has become quite a loved film and working with Rajshree was a lot of fun again. The script was easy breezy nothing supremely hectic. I was working with Ira (Dubey) again on the show. plus we shot during the lockdown in a bio bubble and it was a very strong tight 20 days schedule but the advantage of that was also that we got to shoot it fast. So there were many factors for me to be part of this series like Rajshree, High Street production, and the cast. I just loved the cast.
Potluck talks about family drama and dynamics, how would you describe your family in the show?
Well, I think that it was a very interesting setup. We (Ira and Cyrus) have one daughter and then we had twins which were not planned. My character Vikrant is the eldest son in the Shastri family and a lot of the time what I loved about is everything was very subtle. It's a dramedy, it is a comedy plus drama. But it is shown in a very subtle way which I find very similar to the way our is life span out. So Vikrant has the problems of a regular normal good guy which is very rarely represented anywhere. He is worried about how to upgrade to a bigger house, about his career about his family sharing responsibilities with them all those things are what their families is. So both Ira and I are in this chaos trying to keep the family together.
Were you able to relate to your character of Vikrant?

I could relate a lot to him. Actually, I know a lot of people like Vikrant. He is very specific about what he wants in life. He's not a confused character, he knows what exactly he wants just the way he goes about things. Sometimes he is a little unconventional for people like his family. And the reason I could relate a lot to a person like this is because I do worry about the future, about what life's going to be bringing next. We all have responsibilities, while that's happening we still have a sense of humour about life.
It is said that working with kids is difficult and in this show, you have three kids, how did you handle them?
Not easy at all. It's very difficult to perform also because especially with the twins. The girl who plays my elder daughter she's an amazing actress and she is beautiful to work with. But again kids are kids and also you have to be aware and try to create an environment that is playful and relaxed, fun and loving. They are children, sometimes the kids start crying in the middle of the scene so you keep doing the takeover and over and have to be very patient. It's far more difficult working with kids than it is otherwise. And quite honestly you are the parent on the set you have to watch out for them make sure they are not eating something, they're not boggling off the table.
This is your second project with Ira Dubey after Aisha, how was your equation this time around?

It was fantastic, it was really fantastic. I think I really talk to Iran now because when we were shooting for Aisha I was busy judging Roadies at that point of time and I was working on two-three other projects. So we would shoot and then go back to our homes or rooms. But in this show we were in the bio bubble, also we were all happy to see each other because we all came out of not being around for a year. And so everyone after the shoot which was tiring and demanding would sit together, hang out, chatting. So really got to know Ira in a completely different way. We were in touch but we actually hung out with each other properly after a decade.
Image source/Cyrus Sahukar/Instagram