Ek Duaa Review: A Hard But Failed Attempt By Esha Deol and Director Ram Kamal Mukherjee To Execute An Important Issue!
Here is our review of Ram Kamal Mukherjee's directorial Ek Duaa a short film starring Esha Deol. The film is currently streaming on Voot Select.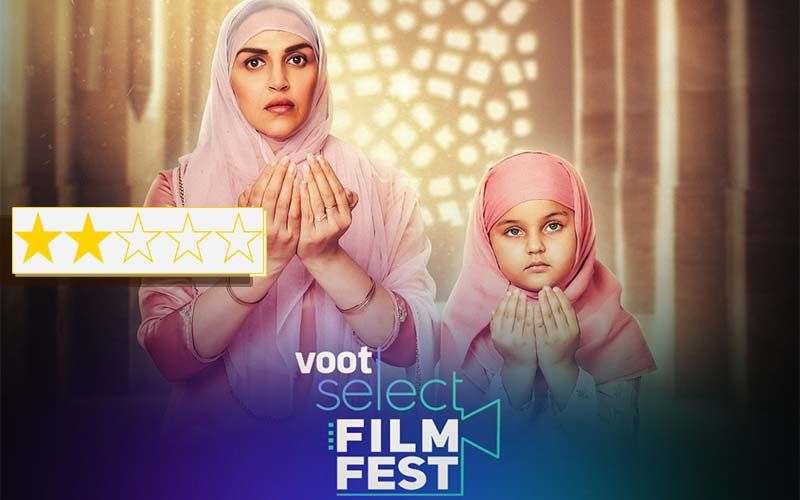 Debutant producer Esha Deol makes her comeback under her production banner Bharat Esha Films (BEF) with 'Ek Duaa', a digital short film currently streaming on VOOT. The film is directed by Ram Kamal Mukherjee, starring Esha Deol, child actors Barbiee Sharma and Shreyansh Nick Nag. The film spans 40 minutes and talks about female foeticide with a twist of psychology.
The story revolves around a woman named Abeeda who is a middle-class housewife and belongs to an orthodox Muslim family who are heavily indebted. Her husband Suleman is a taxi driver, who struggles every day for his daily bread and butter. The plot slightly turns into child discrimination, where Abeeda's daughter Duaa has always been neglected by the family, and her son Faiz is said to be Barkat (blessings) to the family and has always been praised.
While coping with a horrific financial condition, Abeeda's mother-in-law desires a grandchild, whom she believes will brighten the family's future. The twist in Abeeda's pregnancy plot is that Dua was never born, that it was a case of female foeticide and that only Abeeda could see and feel her presence everywhere.
Overall, the film dragged and failed to convey such an important message. Throughout the film, director Ram Mukherjee fails to capture the level of seriousness. The filmmakers attempted to raise awareness about a very sensitive and vital problem, but it still needed a lot more work. Background score doesn't go hand in hand with the storyline and hence fails to works in the film's favor. The dialogues were not at all impactful as compared to the genre of the film. It would have been a better show if expressions and emotions would take center stage instead of dialogues.
The story's characters appear to be low-key and ineffectual throughout; it would have been better in terms of expressions and dialogue delivery. Unnecessarily, a long music track was forced into a 40-minute short film. Apart from that, the psychological twist was completely lost because it failed to make an impression.
Overall, the film appears to be okayish, where it would have been much better than what was served. The actor-director duo Esha Deol and Ram Mukherjee has made a comeback after 'Cakewalk' which was released in 2019.
In a nutshell, I wouldn't call this a "must-watch," but it is a commendable attempt by the filmmakers to bring attention to such an important problem.
Image source/ Instagram/Esha Deol