Ekta Kapoor's ALTBalaji EDITED And BLURRED Questionable Scenes In XXX: Uncensored 2 Before Police Complaint Was Filed - EXCLUSIVE
The makers of Ekta Kapoor's ALTBalaji web show XXX: Uncensored 2 reveal editing/blurring all its objectionable content way before a police complaint was filed, read on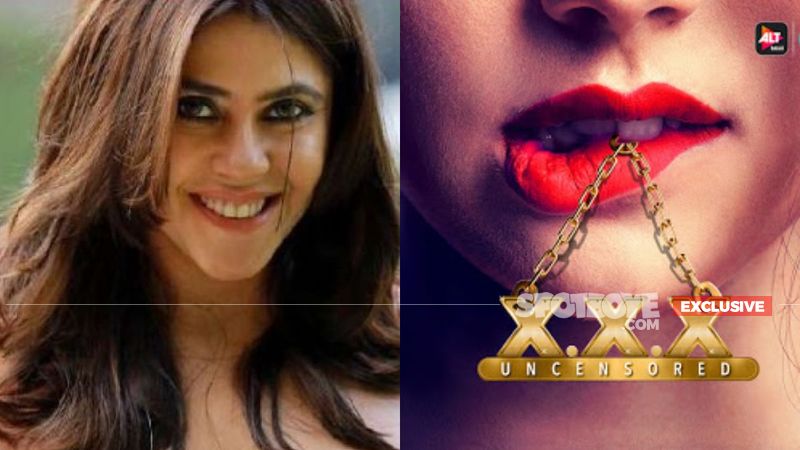 Ekta Kapoor led digital platform, ALTBalaji, forthwith took control of the circumstance and behaved proactively. The alleged complaints against ALT Balaji have been found baseless and without evidence, due to which the
case has been dismissed by the Hyderbad authorities
. The moment someone, much earlier, bought to the platform's notice they instantly made the necessary amendments because they did not want to hurt anyone's sentiments.
A source close to the industry shared, "ALTBalaji had instantly blurred and edited certain questionable scenes from the show to be extra cautious." The controversy arose when a social activist lodged a complaint in cybercrime branch Hyderabad regarding an alleged unpleasant scene in one of ALTBalaji's web shows titled XXX: Uncensored 2. On investigating the same, the respected authorities did not find any evidence and found the complaint to be unsubstantiated.
As for its police complaint, a source close to the industry revealed, "A Hyderabad based complainant raised an objection against an Alt Balaji show and wanted to raise an FIR. But when the police undertook an investigation, the FIR filing was dismissed because there wasn't anything objectionable that was found. A police department already investigated the case, went to the respective platform, saw the show and found nothing offensive."
Ekta Kapoor is a very well known personality and a reputed creator of content in the industry. Having created a legacy for herself, Ekta has given voice to a streak of unconventional and quality content over the years.
image source: altbalaji;instagram/ektarkapooor