From Pranutan Bahl's Helmet To Kriti Sanon's Mimi; 4 Bollywood Films That Will Make You Laugh And Think On Some Important Social Issues
Check out 4 amazing films with social messages that will make you ponder and at the same time entertain you. Pankaj Tripathi's Kaagaz to Kriti Kharbanda's 14 Phere are some of the films that will excite you.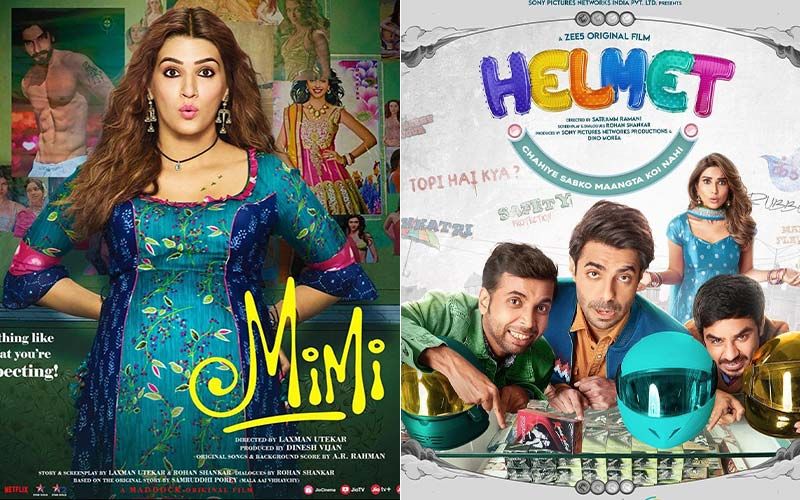 It's not necessary that one needs to make a serious, intense film to talk about social issues. Movies these days are made not only to entertain the audiences but also to leave a lingering, impactful message. Vocalizing a social issue through the medium of films is one of the definite ways to grab the attention of the masses from. The trend of films with a social message has been catching up and more and more actors are leaning towards such films. Here are a few movies that were released in 2021 that talked about social issues while amusing the audiences.
Kaagaz
The first film, released in the first week of January, is also the first-ever lead film of actor Pankaj Tripathi. This film spoke about an issue practiced in India, that very few are aware of. It is the story of a common man, declared dead on paper by the government. He tries to prove his existence but faces red-tapism everywhere he goes. The movie talks about how after 14 years of struggle, he manages to prove himself alive but loses everything that matters in the process. Kaagaz is an Indian biographical drama film written and directed by Satish Kaushik, and produced by Salman Khan and Nishant Kaushik under the banner of Salman Khan Films and The Satish Kaushik Entertainment Production.
14 Phere

A comedy of errors but with intent is what 14 Phere is. The movie revolves around Sanjay who is a Rajput from Jahanabad, which is known for honor killings, and Aditi, a Jat from Jaipur whose father and elder brother will kill to keep their honor. Both are very close to their families, the families will never agree to an inter-caste marriage and yet they want to get married. The movie deals with a series issue, however, is a romantic love story about a couple madly in love. Produced by ZEE Studios, directed by Devanshu Singh, and written by Manoj Kalwani, 14 Phere will take the audience through a roller coaster of emotions and is the perfect family movie. It is now streaming on ZEE5.
Helmet

A recently released movie on ZEE5, Helmet deals with a topic that is considered taboo in India. Helmet highlights one of the most pertaining issues in our society - the resistance of people to buy condoms, albeit in a non-preachy and entertaining manner. the film is a quirky depiction of the entrenched taboos and diffidence surrounding the simple act of buying condoms in the nation's heartland. The film is directed by Satramm Ramani, written by Rohan Shankar, and is produced by Sony Pictures Networks and Dino Morea's DM Films. It is streaming on ZEE5
Mimi
The recently released film has been loved by critics and audiences alike. It not only spoke about an important social issue but also left the audience with a rollercoaster of emotions consisting of laughs and tears. Right from surrogacy woes and Indian people's obsession with fair skin to the caste issue and abortion issues, the film tries to tell a lot in an amusing way. Produced by Maddock Films and Jio Studios, the film is directed by Laxman Utekar and stars Kriti Sanon.