Ghost Stories: Karan Johar, Dibakar Banerjee, Zoya Akhtar And Anurag Kashyap Set To Creep You Out – Video
Karan Johar, Dibakar Banerjee, Zoya Akhtar and Anurag Kashyap are bringing Ghost Stories on January 1, 2020. So bring in your new year with a scream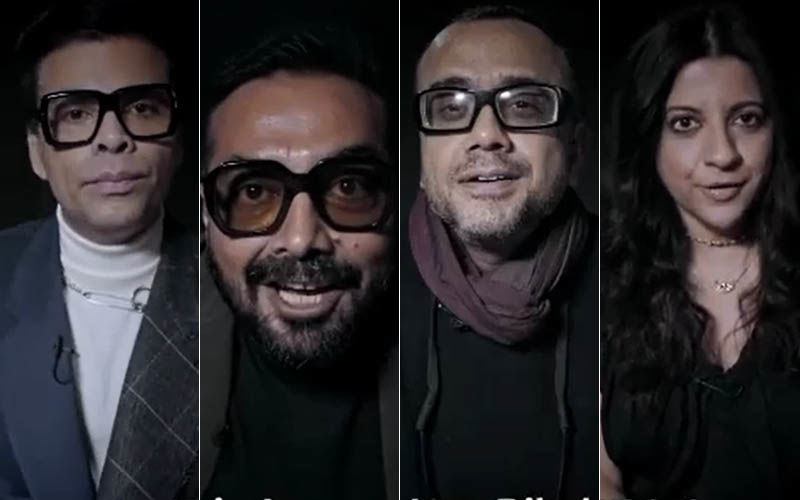 Karan Johar, Dibakar Banerjee, Zoya Akhtar and Anurag Kashyap have given us some amazing films and series in Bombay Talkies and Lust Stories (which was aired on Netflix) However, the ace filmmakers have again collaborated for another project and it is called Ghost Stories. Knowing they have always given us the best content in the past, Ghost Stories is also considered to be the most-awaited series. Well, to raise our excitement, Karan shared a video regarding the same. In the video, all of them have ensured to give us the spooky vibes and it sure did.
While sharing the video on his handle, he wrote, "As you usher in the new year, keep the lights on. Trust me. #GhostStories on Netflix, January 1st 2020. Netflix @netflix_in @RSVPMovies @ashidua." In the video, Karan, Dibakar, Zoya and Anurag are seen giving us some interesting and creepy insights about the series, giving us a hint on what to look for inside the store. The video starts of all the ace filmmakers introducing themselves while talking about Lust stories that they have collaborated last year. As the series has been a hit (as it was nominated for Emmys – yes, quite a big deal) all the four filmmakers have decided to go one step further by venturing into a space that none of them had been in before, hence Ghost Stories.
They also talk about the series on how it is about things that are not really human, it is about monsters and supernaturals. They are also seen saying that they have really liked making the film but there's something that's changed everything for all of them and things haven't been the same since.
For instance, Zoya says like innocent kindergarten rhymes are sending me running, for Dibakar it is the strange fascination and craving for a certain kind of food, for Karan, he thinks he can't ever look at big fat weddings the same way again and for Anurag it the birds sweet sound. Meanwhile, Anurag says that he has some exorcising to do and we are all creeped out.
After telling their experience in the video, they also announce that Ghost Stories is going to haunt us at midnight, 12 am on January 1, 2020, on Netflix.
Image source: Instagram/ karanjohar